Police identify accused gunman and victim in Glendale office shooting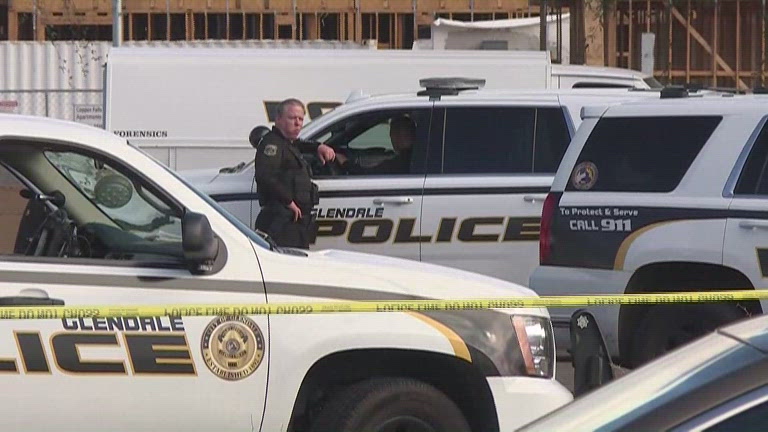 Investigators say pay dispute motivated attack
GLENDALE, Ariz. (KYMA, KSWT, KECY/NBC News) - Glendale police have identified the suspect and victim in Monday's deadly shooting at a Phoenix-area business.
Investigators say 50-year-old Scott Isaacson of Phoenix was killed during the incident.
They say 40-year-old Julius Grant shot Isaacson. Police opened fire on Grant while taking him into custody. He is expected to survive.
The shooting happened at a temp agency where Grant once worked. Investigators say he went into an office around 9:30 a.m., and shot Isaacson several times without provocation. They say Grant was angry because of a pay dispute.
It took police more than five-hours to track down Grant. Officers say they found him inside his car around 2:45 Monday afternoon. Police say he displayed a handgun as they approached the vehicle. That's when one detective opened fire, hitting Grant once.
The suspect remains hospitalized as of Tuesday night. When he's released he'll face first-degree murder and aggravated assault charges.