BREAKING: Brown out as Kofa head football coach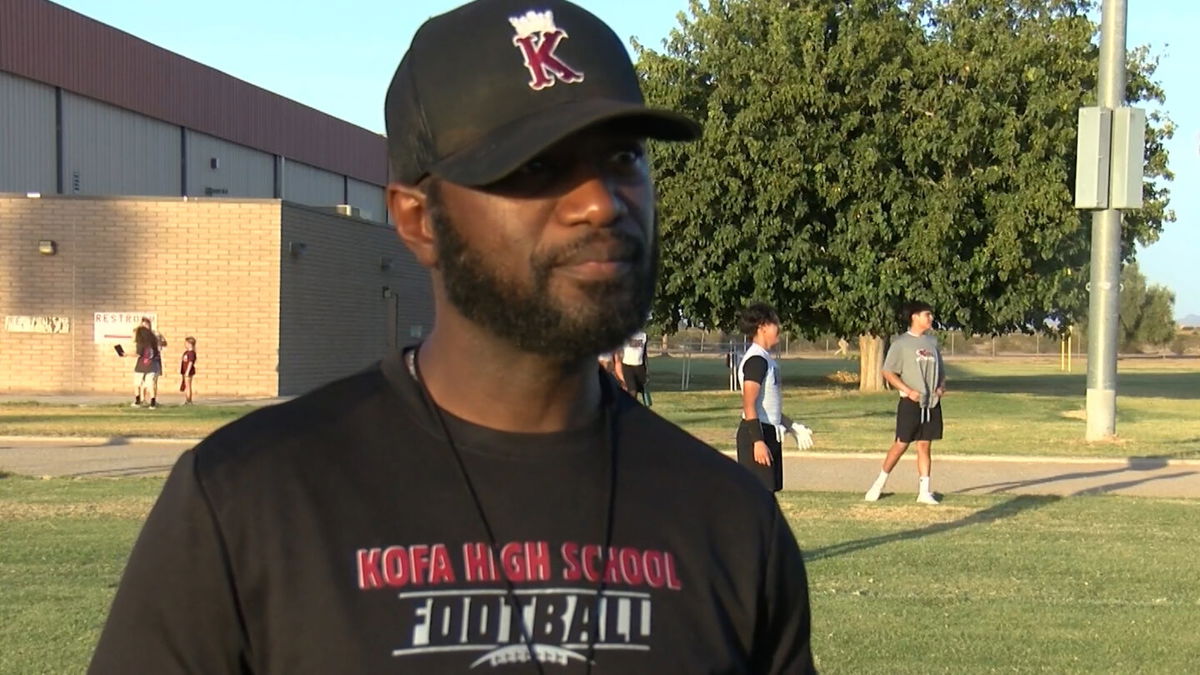 Four months after being named Kofa's new head football coach, Alfonzo Brown departs for personnel reasons.
YUMA, Ariz. ( KYMA, KECY-TV ) - With Kofa's football season opener just days away, the Kings are searching for a new head coach.
Alfonzo Brown who was named the new head coach in late April, has left the team due to personnel reasons according to new athletic director Joe Daily.
"Coach Alfonzo Brown is no longer with us due to personnel reason," Daily told KYMA Sports. "I cannot really discuss further. We are in the middle of getting a new head coach soon."
Daily said he hoped to name a new head coach sometime this week. When asked if this Friday's season and home opener was still on versus Palo Verde, Daily responded by saying, "Absolutely!"
For Brown, it was his first time as a head coach although he came with Kofa with experience. He spent the previous 6 years with a solid Gila Ridge football program; coaching under the likes of Corey Semler, John Ellegood and Jessica Slaughter.
Brown took over the program just months after previous head coach Karl Pope resigned. The Kings football program hasn't won a game since October of 2017.
Now the Kings are starting over once again just days before they kickoff the 2022 season. In over 60 years of football, Kofa has only made the playoffs twice.
The Kings currently are riding a 35 game losing streak.