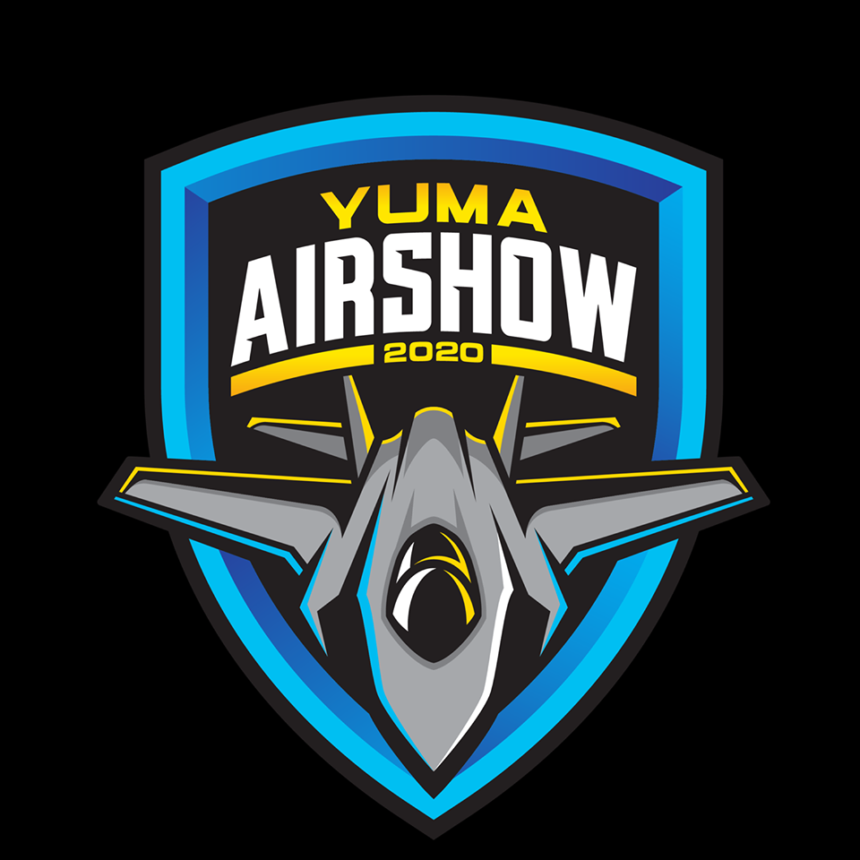 What you need to know about this year's show!
YUMA, Ariz. (KYMA, KECY)- Are you excited for the upcoming airshow happening on March 13th and 14th?
The airshow is free to attend to the general public.
Foot traffic will not be allowed to walk into the base. You will need to get into the base with a vehicle. People will not be able to use Uber or Lyft to be dropped off or picked up from the base.
Yuma Airshow says patrons must download the FREE parking pass to park on the base. It is one pass per vehicle, however, they suggest you carpool as there will not be any opportunities for walk-ons or off-base parking.
This year there will be a variety of aerobatics actings including the ICONIC U.S. Air Force F-34A Lightning II Demonstration Team, Tora Tora Tora Airshows, and so many more, according to Yuma Airshow's Facebook event.
March 13 Schedule (Twilight Show)
4:00 pm - Gates Open to the Public
5:00pm - Marine Drum & Bugle Corps
5:30pm - National Anthem
5:32 pm - Aerial Performances & Fireworks Display
8:30 pm - End of Show
March 14 Schedule (Airshow Day)
9:00 am - Gates Open to the Public
11:30 am - National Anthem
11:35 am - Aerial Performances
4:00 pm - End of Show

To attend the Day Show, they encourage you to download your FREE General Admission ticket to receive discounts, Airshow-related news, and so much more.
There will be a fun zone this year at the Yuma Airshow.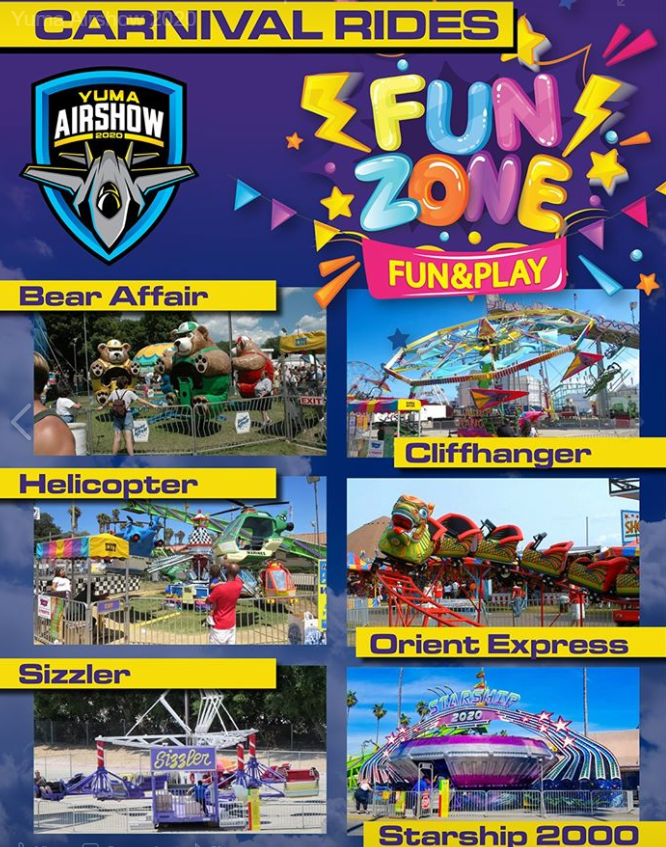 Do you want to enjoy a VIP experience like no other? Yuma Airshow says Upgraded, Premium options will be available for purchase- some options including catered food, shaded seating, open seating, refreshments, grandstands, and more.
To get tickets, click here.
For more information on tickets, security measures, or other questions, visit their website at yumaairshow.com.