City of Yuma brings back drive-in movie nights until theaters reopen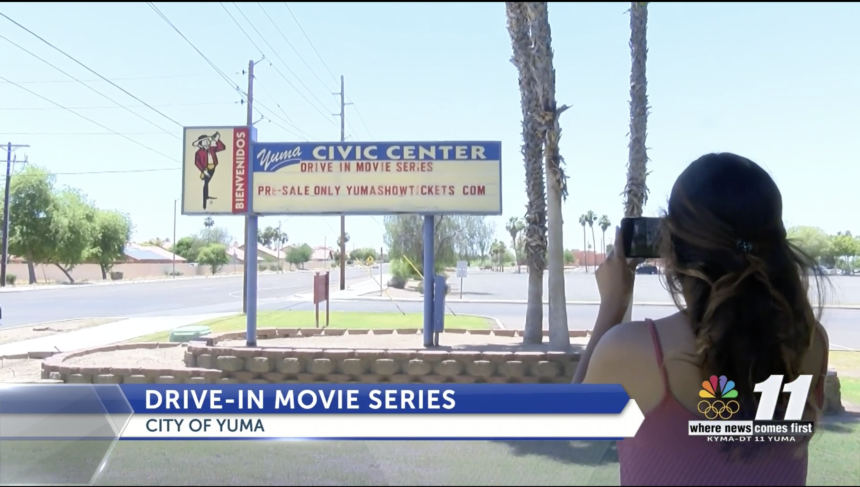 Jazmin Garcia's petition for a drive-in movie received over 8,000 signatures, now it's happening.
YUMA, Ariz. (KYMA, KECY) - Yuma is taking a blast from the past Memorial Day weekend.
Thanks to one idea from an 18-year-old girl, thousands of signatures from Yuma residents, and the city, a drive-in movie series is now in Yuma.
Jazmin Garcia's viral petition for a drive-in movie night finally caught the mayor's attention.
Garcia said, "[The city] heard all of our voices because I know it wasn't just me. It was also the community that actually responded to my petition. And I was like wow they listened to us. They're going to actually do this for all of us."
Mayor Doug Nicholls says Garcia's petition created a buzz around town.
Nicholls and the city agreed now is the perfect time to bring the drive-in movie back to Yuma, since movie theaters remain closed.
Nicholls said, "It's really about doing something different. Breaking the day to day monotony. Pretty much every family enjoys seeing movies."
Until showtimes return to the marquee at the box office, the City of Yuma is presenting a drive-in movie series, showing one movie per week at Desert Sun Stadium.
Garcia, a recent Cibola High School graduate, was invited for a first look at the test screening Wednesday night.
"It was very exciting because you're in your car with your family not surrounded by other people. You can have your little talks here and there without annoying other people," she said.
Opening weekend showings sold out within hours of releasing tickets online.
Nicholls and the city is looking for ways to expand to admit at least 300 cars per weekend instead of 150 cars.
This weekend the drive-in is showing the movie Jumanji: The Next Level.
Nicholls says the city chose this movie not only because it's family-friendly, but also because the cast stayed in Yuma while shooting scenes in the sand dunes.
Friday and Saturday, gates open at 7:30 pm and showtime is 8:30 pm.