AZ Diamondbacks Award $3,000 to Otondo Elementary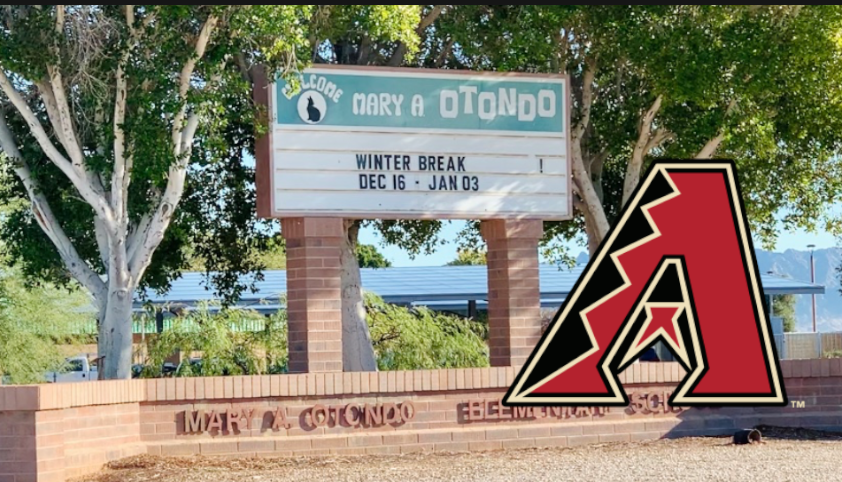 YUMA, Ariz. (KYMA, KECY, KSWT)- Otondo Elementary is the proud recipient of a $3,000.00 grant from the Arizona Diamondbacks Foundation School Challenge Program.
According to a press release, Otondo is one of 22 schools in Arizona to receive this year's grant. The funds will be used for the school's performing arts and dance programs, lead by teacher Michelle Van Voorst.
Mrs. Van Voorst submitted her application in the fall of 2019, and received notice that Otondo was one of only two Yuma schools selected. "This money will go a long way in helping the Otondo kids to experience dance and musical theater in a positive way.
These after-school programs give lots of joy to lots of kids," stated Mrs. Van Voorst.
Funds will support the upcoming school performance of "Frozen" by providing additional set items and costumes.
Also, additional instruction for ballet and tap classes can be funded, expanding Otondo's after-school dance program. Yuma School District One provides students with a comprehensive, well-rounded education, to include music, dance, and art.
For more than 7 years, Mrs. Van Voorst has produced fantastic performances such as "The Lion King" and "Annie," and has recently implemented a new ballet program at Otondo.
After seeing the value that these programs bring to students, she is thrilled to extend and expand these programs.
Otondo Principal, Calan Clayton, stated, "The grant recently received by Mrs. Van Voorst, will assist us in providing even more opportunities here within our performing arts clubs. Many thanks to the Arizona Diamondbacks and the University of Phoenix!"
In addition to this grant, complimentary tickets will be provided for Otondo teachers, students, and families to attend the Arizona Diamondbacks vs. Atlanta Braves game Friday, March 27th to be recognized for this award.