Home Grown Exclusive: Telling a farmer's story through social media
YUMA, Ariz. (KECY, KYMA) - The agriculture industry has been a staple to Yuma county for many years, and so has the organization committed to keeping a steady force with a lasting impact. 
For this week's last exclusive episode of "Back to Ag. Roots," I had the privilege to revisit a girl who proves that the future of farming may just be a social media post away. 
Meet Alexandra Danell, a California native whose passion is agriculture.
Her Instagram page, Harvest Joy, tells farmer's stories through photos and videos.
When she isn't gathering content for her page, Alexandra is the marketing manager for a sweet potato farm, Country Sweet Produce.
Given her expertise in both agriculture and storytelling, she is able to use social media to reach a large audience, something she says farmers could benefit from if used for themselves.
"There is an opportunity for people to follow farmers or agriculture accounts and take a look behind-the-scenes via video or the content that they're pushing," said Danell.
New methods of communication like Facebook, Instagram or even LinkedIn, are helping to educate the public and enabling them to form their best opinion on Ag and food production.
"If you're not comfortable with social media or you're feeling a bit overwhelmed, just pick one. There are so many different options now," said Danell. "You don't have to start off with perfect content either, people just want to know your story," she added.
If farmers are missing out on using Social Media platforms, they miss the chance to educate, communicate and promote themselves to their audience.
"If agriculture doesn't move forward in that model and keep up with those social media trends, I think that people will lose interest," said Danell.
Now, consumers can see exactly what goes into their food without even having to leave their couch.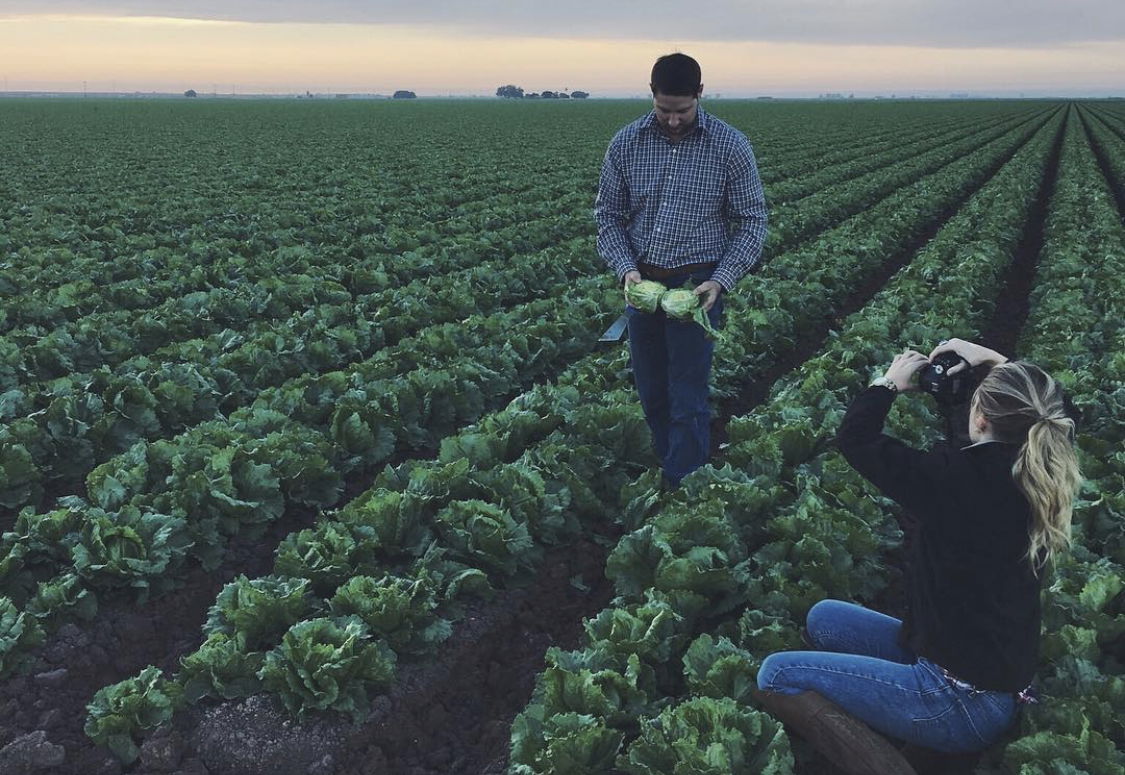 "I think it's important for people to know where their food comes from," said Danell.
Danell says the main benefits for farmers when it comes to using social media, is that you can develop relationships and trust with the consumer.
"It provides consumers with valuable information, and then you're also able to connect with consumers on a personal level," said Danell. "People will go to your page for the inside scoop. You're really creating that trust with the consumer," she added.
Working with other farmers you work with can also come with great benefits, after all, social media rewards those that give more than they take.
"There's so many ways that you can tag other accounts in your photos and help one another," said Danell. "If there's a smaller farm you work with, or a great mechanic, you can tag that mechanic, and you're supporting each other you're providing a really valuable reference point," she added.
More often than not, Danell says farmers who don't use social media, will face an uphill battle when it comes to helping grow their business.
"I think by not having social media, you're doing way more harm than good for your brand," said Danell.
Customers will naturally want to follow you if they believe in your story.
"They can start to connect with that farm on a personal level and let them know the story behind that farm… and they can trust the farm when they know what goes into those farming practices," said Danell.
This is largely the reason why Danell believes that social media has the potential to empower farmers, and harvest a joy for agriculture.
I want to say thank you to all of the people in the agriculture industry that have helped me understand just how special it is. Whether it was being surrounded by beautiful rolling fields on a peaceful Saturday morning or being able to try one of your fresh produce items, thank you Yuma farmers, for sharing your passion with me.