Arizona and California releases weekly COVID updates
YUMA, Ariz. (KYMA, KECY) - Arizona and California, as well as Yuma and Imperial Counties, have released a weekly COVID update for their respective states and counties.
While Arizona's new COVID case numbers went up from 3,099 to 3,379, Yuma County's new COVID case numbers went down from 99 to 73.
On the other hand, both Arizona's and Yuma County's COVID death numbers went up; Arizona went from 54 to 67 and Yuma County went from 1 to 2.
California's and Imperial County's COVID case numbers both went up as California went from 21,887 to 23,466, and Imperial County went from 117 to 120.
However, as California's COVID death number went up from 271 to 293, Imperial County saw no change in COVID deaths.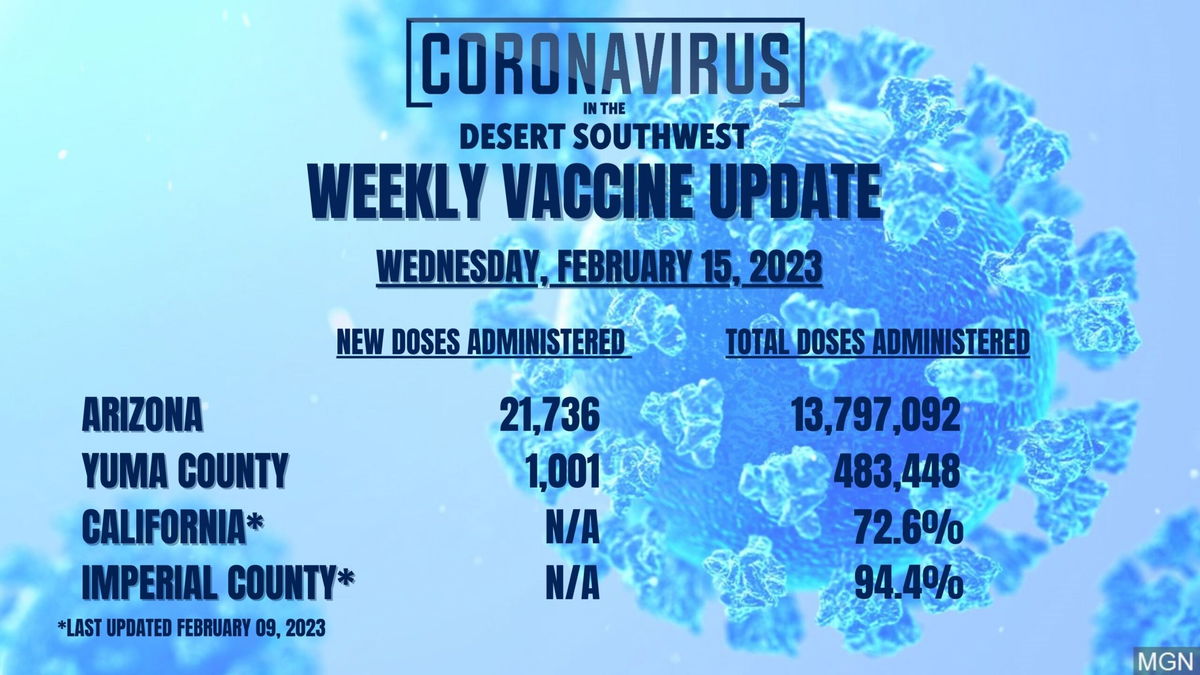 For the new vaccination doses, Arizona saw an increase in new doses administered; the numbers went up from 19,857 to 21,736. On the other hand, Yuma County saw a decrease in new doses administered as it went from 1,332 to 1,001.
At the same time, California saw no change in total doses administered; it remains at 72.6%. However, Imperial County's total doses went up from 94.3% to 94.4%.