Impeachment Day 2: House managers focus on abuse of power accusations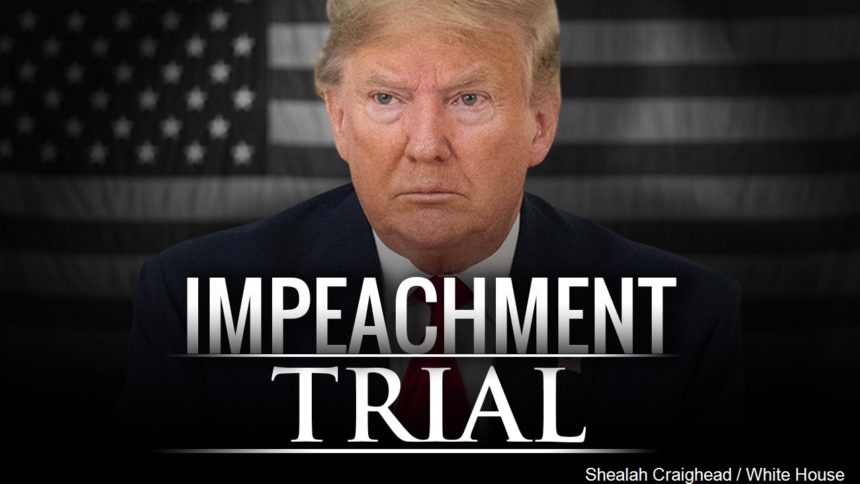 Defense argues President's actions are not impeachable
WASHINGTON, D.C. (KYMA , KECY/NBC News) - Day 2 of the President Donald Trump's impeachment trial saw Democrats narrowing the focus of their arguments.
On Thursday they focused on abuse of power, taking a detailed look at what it means, and how it fits into the Constitution.
NBC'S Alice Barr has the story.
In Day 2 of opening arguments, House Impeachment Managers drilled won on Article 1 - the charge that President Trump abused his power by pressuring Ukraine to investigate his political rival.
"The President s conduct is wrong, it is illegal, it is dangerous." said Rep. Jerry Nadler, (D) New York.
House managers laid out how abuse of power fits within the Constitutional grounds for impeachment.
"You can think of these as the ABCs of high crimes and misdemeanors: abuse, betrayal and corruption." Rep. Nadler told the Senate.
The President's legal team has called the impeachment case invalid because it doesn't name an actual crime. Democrats tried to debunk that using past statements from the President's own attorneys and allies.
"It certainly doesn't have to be a crime, if you have somebody who completely corrupts the office of president." said Presidential attorney Alan Dershowitz during an interview from the Clinton impeachment trial.
"I think that's what they meant by high crimes. Doesn't even have to be a crime." stated Sen. Lindsey Graham, (R) South Carolina, when he was an impeachment manager also during the Clinton impeachment trial.
Republicans now complaining they're not learning anything new from opening arguments. Democrats slamming them for voting against eawrlyh motions to bring in new documents and witnesses.
"If they want new stuff, there's plenty of it." said Sen. Chuck Schumer, (D) New York.
President Trump took to Twitter saying: "No matter what you give to the Radical Left...it will never be enough!"
Indicating that even if moderate Republicans do vote to allow new witnesses, he might use executive privilege to shut them down.