Nonprofit organization builds third home for family in need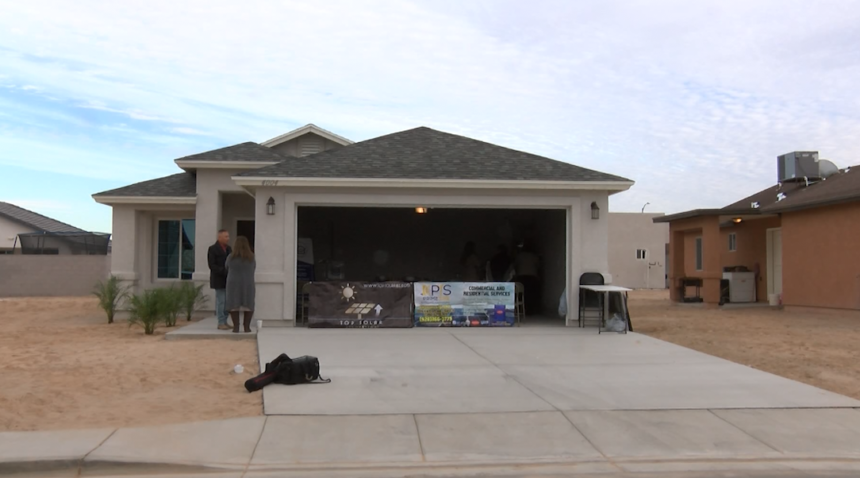 SAN LUIS, Ariz. (KYMA, 13 On Your Side, KECY) - A third family now has a place to call home, thanks to the Comite de Bien Estar.
The Comite is a nonprofit organization that helps Mexican-Americans overcome the many barriers including very low wages, little access to conventional financing, and limited political representation.
The housing resource division of the organization is a "one-stop center" to help families with their housing needs.
The third house, build from the ground up, was officially ready today and the honored with a ribbon-cutting ceremony.
The house is complete with solar panels, to help with utility bills during the hot summer months.