New video shows fuel dump over Los Angeles schools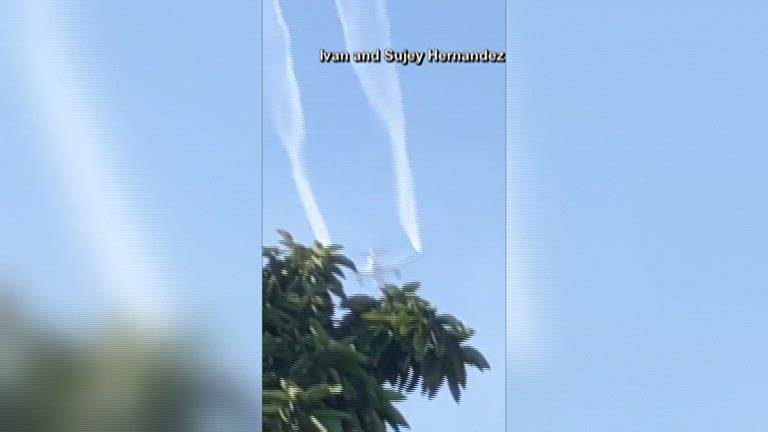 60 people decontaminated, but no injuries reported
LOS ANGELES, Calif. (KYMA, KECY/NBC News) - Newly released video shows the moment a plane dumped jet fuel while returning to Los Angeles International Airport.
The Delta flight had just taken off from LAX Tuesday when it experienced an engine issue that forced it to turn around. Delta says the release of fuel is part of normal procedure to reach safe landing weight.
However, aviation experts say those procedures call for fuel to be dumped over unpopulated areas, typically at higher altitudes so the fuel disperses before it hit the ground.
That did not happen in this case. Fuel hit five elementary schools and one high school.
Some 60 people had to be decontaminated with soap and water after getting doused in fuel. No one needed to go to the hospital.
The schools briefly went into shelter-in-place procedures, but there were no evacuations.