Astronauts celebrate the holidays aboard the ISS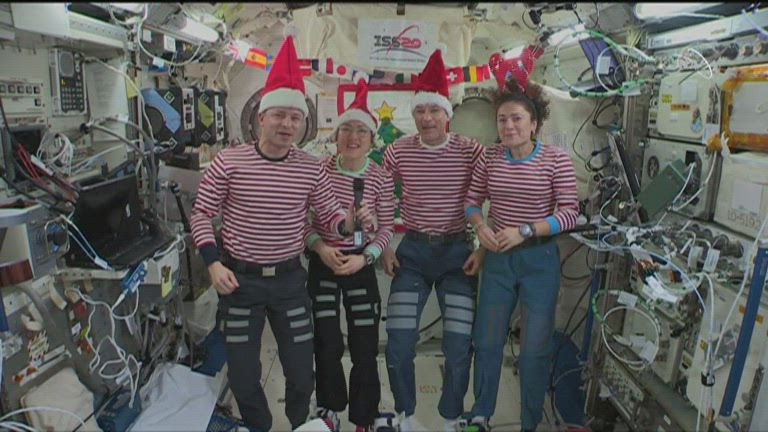 I.S.S. (KYMA, KSWT, KECY) - Even though they're not on Earth, astronauts have their own ways of celebrating Christmas.
Aboard the International Space Station, astronauts made a video showing us Earthlings how they celebrate in Space.
They unboxed a care package filled with gifts, including Santa hats, stockings, and treats.
Astronauts will eat dehydrated foods as part of their Christmas feast, including fruit and cake. They even have pouches filled with holiday drinks.
Space or not, Christmas can be celebrated anywhere.