Police stand-off in SLRC, suspects wanted for officer deaths taken down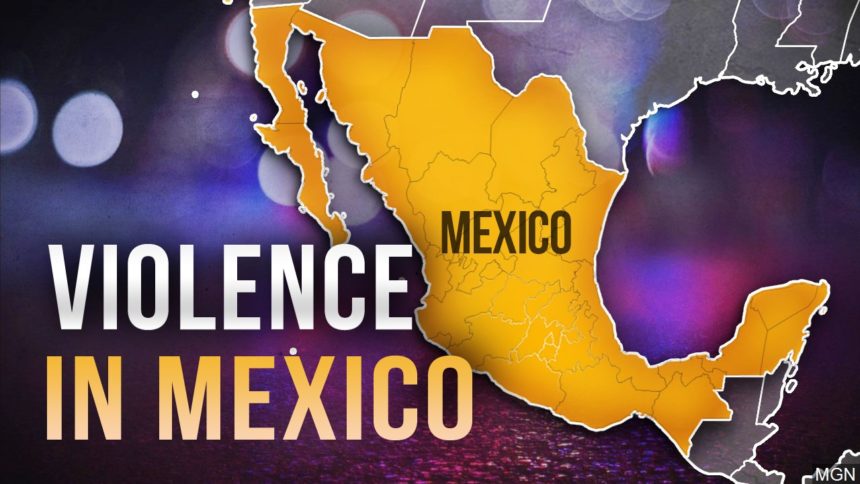 Suspects wanted for the deaths of two SLRC officers now dead
SAN LUIS, Mexico (KYMA, KSWT, KECY) - For about an hour and a half, San Luis Police and additional armed forces were engaged in a stand-off Sunday afternoon.
The stand-off resulted in two suspect's deaths as well as one woman.
Two armed men are identified as Jorge Eduardo "El Charal," a known criminal from the Mexicali area, and a man known as "El Micky."
The woman has been identified as Jorge Eduardo's partner, called "Elsy," by La Tribuna.
Both men have been signaled out as participants in the recent deaths of San Luis officers Raúl Ramos and Ricardo Castro, inside a Chinese food restaurant.
Upon arriving at the trios home, authorities were immediately attacked, forcing them to issue a code red which alerted various police agencies and Mexican military.
The suspects conducted explosions during the standoff, causing police to be unable to enter the home until an armored vehicle arrived.
Afterwards, an operation was carried out for the suspects surrender, however they were mortally wounded while resisting with force.
La Tribuna reports tactical agents entered the property where the suspects were located. When the trio refused to surrender, they were killed after several gunshots were fired.
This is a developing story.