"When did children's futures stop mattering?": Youth climate activists rally against climate change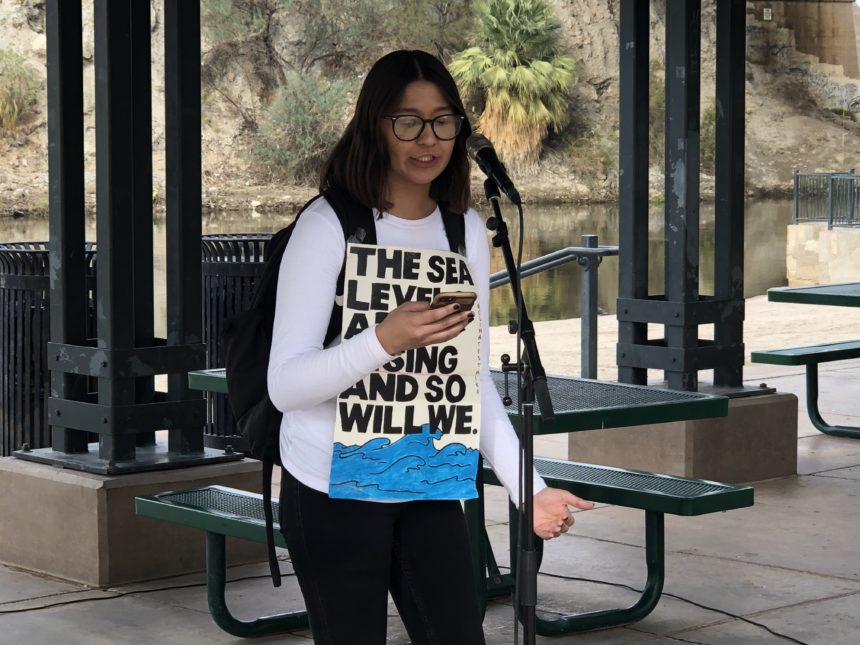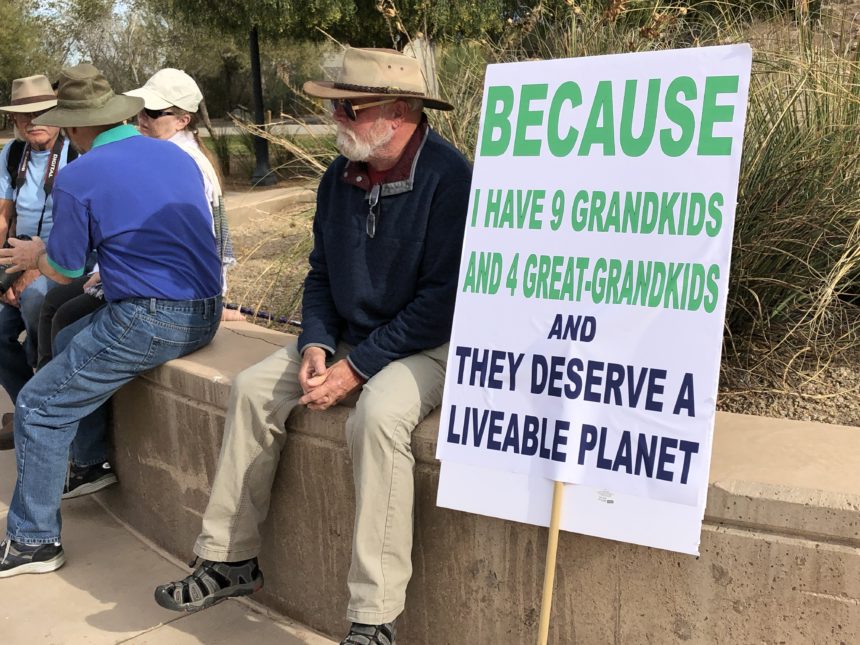 Fridays for Future worldwide climate strikes
YUMA, Ariz. (KYMA) - With the consequences of climate change becoming ever more clear and dire with each passing day, young people around the world have been rising up to defend our future.
There has been climate Fridays for Future climate strikes since August 2018.
Friday, Yuma county joined in on the movement.
"Look at the Colorado River, it's not what it used to be just a couple of years ago when I was a kid. Look at the water it's not what it's supposed to look like," one youth activist shouted in front of a crowd at Gateway Park.
Fearful for not only her future but the planet.
As powerful waves of floodwaters cascade countries like Kenya, Italy, and France, and massive wildfires have forced their way up and down America's west coast.
Fridays for Future climate strikes are swelling up across the globe.
Bryce Presley of Young Democrats of Yuma said, "Young people are the biggest help in [this movement] because they have time on their hands to do these big effort issues."
Teens like Danae Lopez are skipping class to rally as part of a climate movement ignited by a 16-year-old Swedish climate activist, Greta Thunberg.
"Greta Thunberg was the entire start of our movement. We saw her speeches. We heard them. We saw all of the movement that she was doing and we all became inspired," Lopez said.
Bryan Rasmussen, Vice Chairman of AZ Democratic Party, stepped up to host the youth lead climate strike demanding action from leaders on climate change.
"If [climate change] gets any worse, it's going to wreck the economy of agriculture here in Yuma, which is the driving force of the Yuma County's economy."
As one generation's fight is coming to an end, another begs for their future.
Lopez said, "There is no wealth on a dead planet. We can't solve our problems with the same thinking that's caused them."
Organizers invited over 100 community members including elected officials to join Friday's strike.
There were also six climate strikes in the Imperial Valley.