YUHSD to send 35 students across the nation for career and technical competitions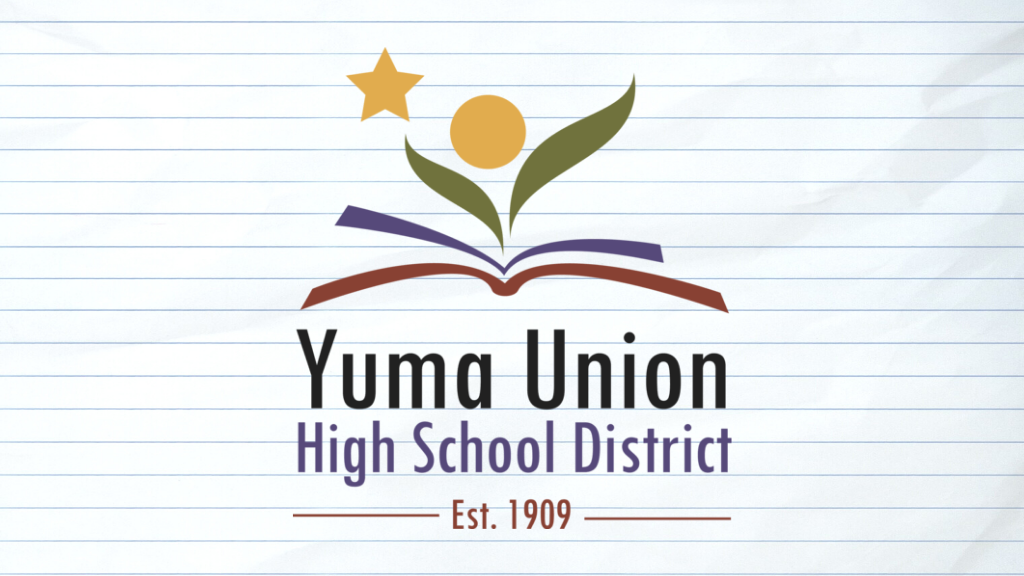 YUMA, Ariz. (KYMA, KECY) - Over two dozen Yuma Union High School District Career & Technical Education students from different Career & Technical Student Organizations (CTSOs) moved forward to their national competition.
Some students even finished at the top of the respective state conferences.
A total of 35 students across all YUHSD schools will travel to nationals in order to compete in 23 events.
"It's amazing," YUHSD Superintendent Gina Thompson said. "Our CTE programs have so much to be proud of, from their leadership development to their ability to bring so many state and national awards back home to Yuma County. When we talk about college, career, and community ready, these students are the prime example. Employers, you have the future of your companies going to school right here in your backyard."
Following two years of virtual competitions or no competitions at all because of COVID-19, students are competing in their first in-person event since 2019.
This spring, YUHSD sent 521 students to state-level competitions across six CTSOs.
Future Farmers of America (FFA) will host its state conference in the summer.
"Going to Nationals was something I never thought I would be able to do, but now it's my second time going," said San Luis High School senior Johana Cocio Gutierrez, who will travel to Educators Rising Nationals in Washington, DC. "Being in Educators Rising has been a learning experience, and I will take a lot from it. Being part of Ed Rising and being able to compete, show my knowledge, and represent San Luis High School, has been one of the best things that has happened to me."
YUHSD shares the students from each CTSO who progressed to nationals and the location of the national conference in parenthesis:
Educators Rising (Washington, DC)
Dominick Camacho (two events), Cibola, Exploring Administration Careers and Impromptu Lesson
Valeria Vizcarra and Galilea Torres, Gila Ridge, Children's Literature (Pre-K)
Natalie Rosso, Destinee Bailey and Axiry Soto, Gila Ridge, ECE: Display of Theme Development
Ahime Montanez, Iredi Cebreros-Corral, Emily Garcia and Faith Gaona, Kofa, Ethical Dilemma
Max Schwitzing, Kofa, Impromptu Speaking
Johana Cocio Gutierrez, San Luis, Job Interview
FBLA (Chicago, IL)
Kassia Beard, Kofa, Introduction to Event Planning
Diana Rodriguez, San Luis, Intro to Parliamentary
FCCLA (San Diego, CA)
Jesus Torres, Cibola, Leadership
Deijah Esquivel, Cibola, Culinary Math Management
Rudy Garcia, Yuma High, Culinary Arts
HOSA (Nashville, TN)
Alberto Bolanos, Cibola, Pathophysiology
SkillsUSA (Atlanta, GA)
Asya Guillen, Cibola, Criminal Justice
Catherine Yanez, Nathalie Corral Gonzalez and Arely Madrigal, Cibola, CSI
Madelina Macaluso, Gila Ridge, Welding Sculpture
Patrick Smith, Luis Jauregui and John McMahen, Gila Ridge, Career Pathway Showcase
Samantha Dahin, Kofa, Prepared Speech
Cassandra Dahin, Kofa, Extemporaneous Speech
Geminis Gonzalez, Kofa, Customer Service
Alberto Barraza, Kofa, Building Maintenance
Peter Sanchez and Carlo Melendres, San Luis, Robotic Search and Rescue
Angel Bogarin Perez, Manuel Bogarin Perez and Julio Cabrera Ledesma, Yuma High, Chapter Display