Matadors bring the hardware back to Yuma, seal revenge on Cochise for Region I title
Arizona Western men's hoops wins first Region I title since 2018-19, heads to District title game
DOUGLAS, Ariz., (KYMA, KECY) - One year ago, the clock hit all zeroes and the Matadors were forced to watch the Cochise Apaches celebrate and cut the nets down as champions on their home floor in the Region I title game.
In 2023, the script was flipped.
After two straight losses to Cochise in the Region I final, along with two losses in the regular season - the Matadors were playing with house money heading into Monday night's title game.
The pressure was on Cochise, trying to complete a perfect ACCAC record after winning 27 straight games dating back to the fall.
For the Matadors, they wanted the rematch and another shot at a team that has been in their way for several years.
After a difficult start that went back and forth, the Matadors found their stride halfway through the first half and eventually carried an eight point lead into the half.
Following an 8-0 run from Cochise early in the second half, the Matadors found their groove again and cruised through most of the way.
At the end of 40 minutes, it was time to celebrate for head coach Kyle Isaacs and the Matadors - completing a 73-62 win which ended in a thunderous, fancy slam from Yaxel Lendeborg to put a cap on the night.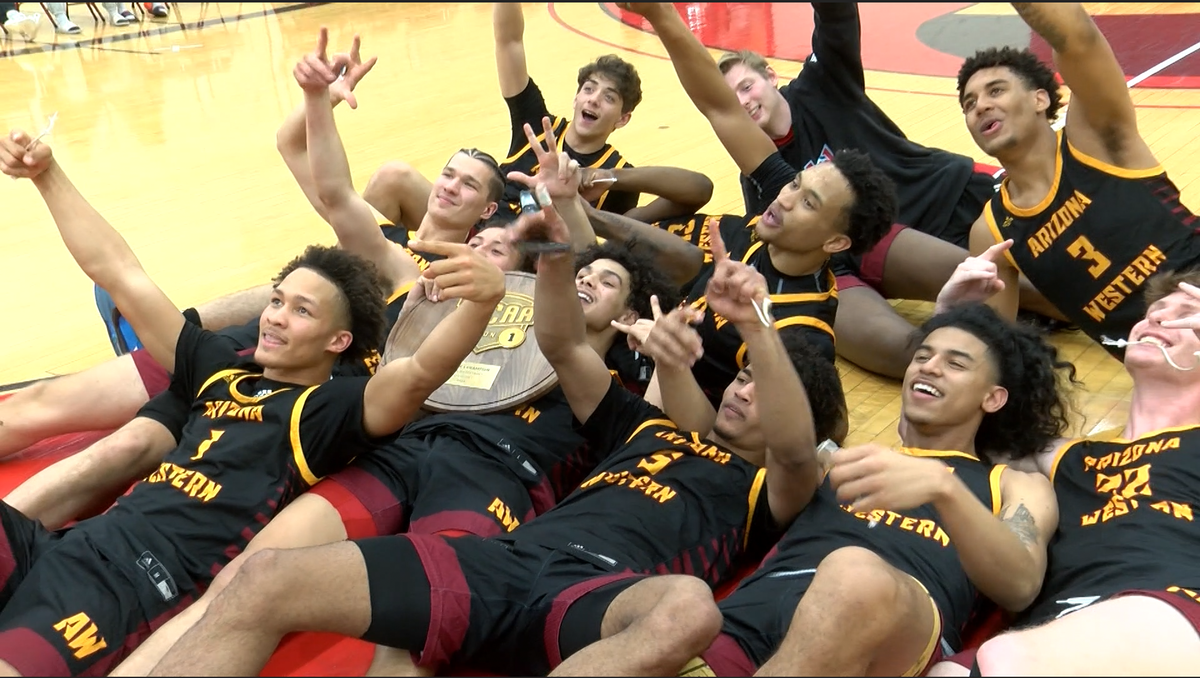 Lendeborg led the way with 24 points and 14 rebounds, followed by a strong second half from Marquis Hargrove that led to 17 points and seven boards. Even Butts added 10 points and AJ Marmolejos also pitched in 12 points off the bench.
In just his second year, Isaacs was able to help lead the Matadors to the 21st Region I championship in program history - getting the chance to cut down the nets like the Apaches did to them last year.
"365 days of sitting there thinking about that exact feeling of that overtime loss in Yuma," said Isaacs. "So it feels pretty special. I can't lie. AWC believed in me. I had a special group of young men believe in me. Yaxel, Marquis Hargrove and Evan Butts. It's everything they worked hard for and what we all worked for for two years."
Now winding down from the celebration and the ride back from Douglas, the Matadors now shift their focus to Salt Lake where they will play for the District Championship game.
A win would send the Matadors to their 16th NJCAA tournament appearance in its storied history.