Raiders outlast the Hawks!
Cibola boys basketball takes 5th straight win over Gila Ridge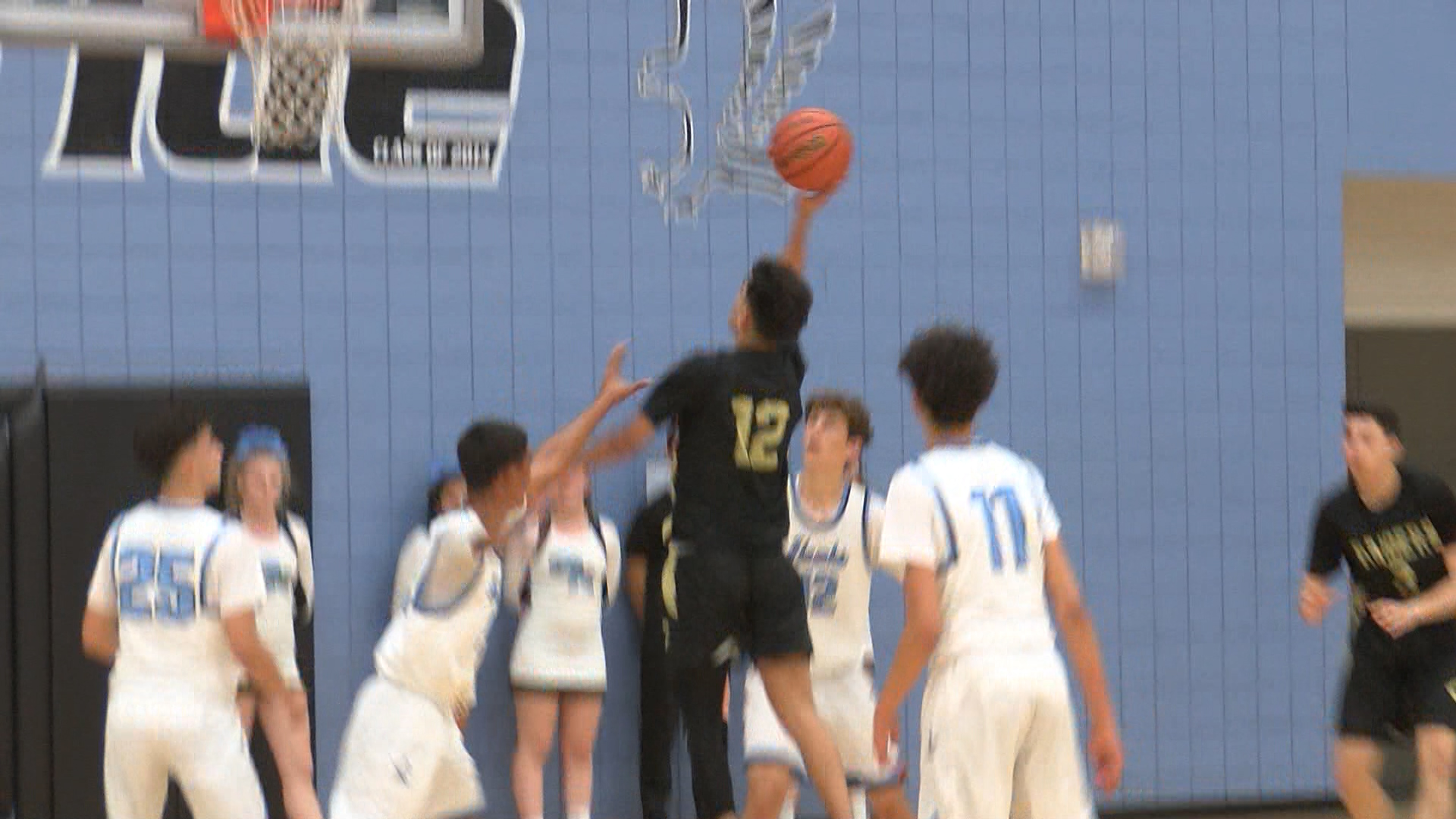 Records often don't mean anything in a rivalry game, but Thursday night's contest might have proved to be the exception to that rule.
Going into the 1st leg of the boys basketball rivalry series, the Cibola Raiders were riding high with an unbeaten 6-0 start to their Winter campaign.
Meanwhile, the Gila Ridge Hawks have been "up and down" to start the season.
During the 1st quarter of the contest that would go down at "the Hawk's Nest" at Gila Ridge, the Raiders continued to "look the part" as they got off to a 7-point lead. This, thanks in part to a fast start by Adrian Hernandez, who would finish with 20 points on the night.
Despite a valiant effort by the Hawks, the Raiders added to that advantage by another 9 points at the start of the 4th quarter.
Cibola's Jason Sandoval would also cash in 20 points, along with Jason Pacheco contributing 12 points and 6 rebounds.
Even though Gila Ridge would erupt with 28 points in the 4th quarter, thanks in part to Jamison Kay (who ended his night with 23 points) and C.J. Wiggins (who scored 15 points), the Raiders big lead proved to be more than enough.
Cibola would come away with the 83-71 victory.
These rivals will meet again for the rematch at Cibola in late January.