City of Yuma to host vintage base ball tournament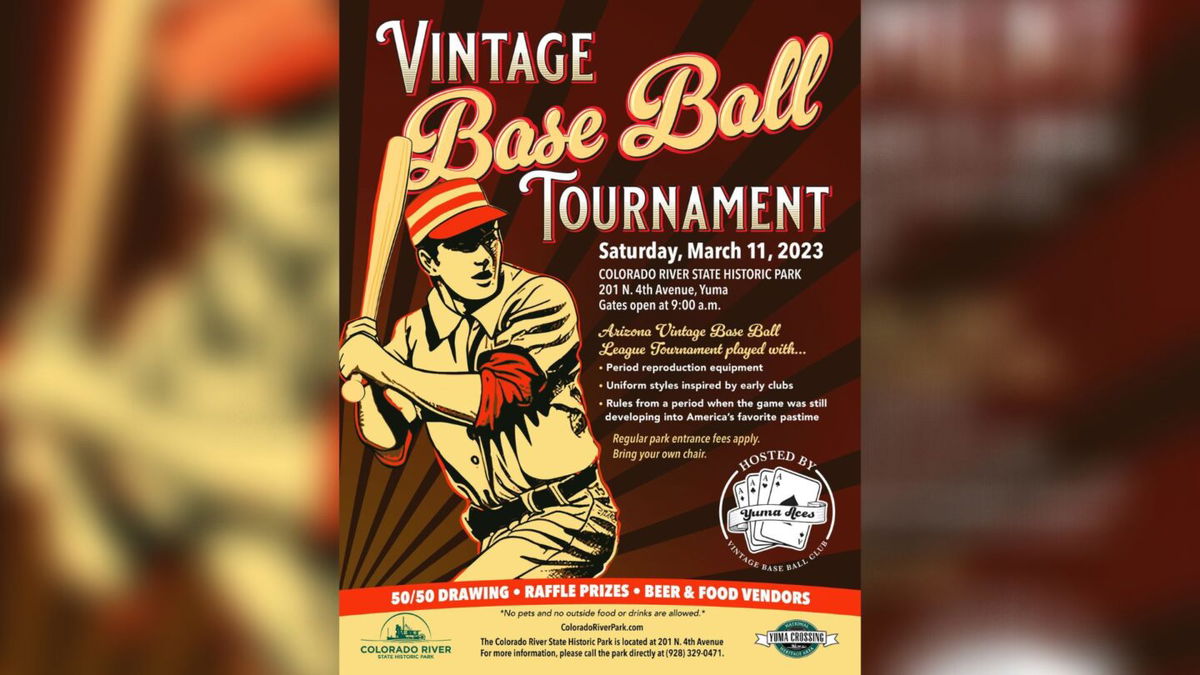 YUMA, Ariz. (KYMA, KECY) - The Colorado River State Historic Park and Yuma Aces Vintage Base Ball Club will host a vintage base ball tournament.
Per a press release, the tournament will take place at the park on Saturday, March 11 from 9:00am to 3:30pm. Vintage base ball teams from around Arizona will gather in Yuma for the tournament.
The teams that will participate in the tournament are the following:
Yuma Aces
Higley Haymakers (Phoenix)
Mesa Miners
Phoenix Senators
Tucson Saguaros
Bisbee Black Sox
Peoria Smelters
"We have wanted to bring a vintage base ball game to the park for a long time and were really excited to hear of the newly formed Yuma Aces Club," said Tammy Snook, park manager. "It has been great to partner with them in bringing this fun event to the Yuma community."
However, the rules and regulations of a vintage base ball game is different from modern day baseball.
"We use wooden bats, there are no gloves allowed, you can catch the ball on a bounce to get an out, and a bystander can catch the ball and get an out," said Darci Peralta, organizer and captain of the Yuma Aces.
To learn more about the tournament, read the press release below.