BH Renewables contribute to local schools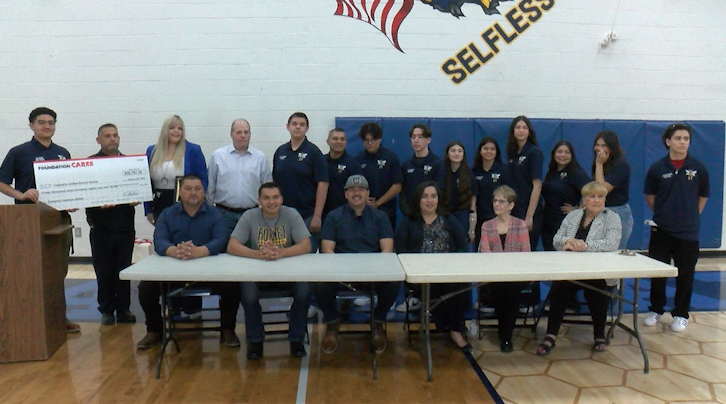 CALIPATRIA, Calif. (KYMA, KECY) - A lithium company in Imperial County presented a check to a local school for over $30,000 dollars.
Berkshire Hathaway Renewables (BHR) said this donation is just the first step in a lasting partnership with the City of Calipatria.
"We're really committed to supporting our local schools as well as our communities in the places we call home," said Bari Bean, Marketing and Communications Manager for Berkshire Hathaway Renewables.
Thousands of dollars go toward the school's athletic programs.
The company said it's committed to seeing students succeed in our area.
"It's so important to us to continue to partner with schools and our organizations to really help support the needs that they have as well as create new opportunities for them," said Bean.
Along with the check, the company commemorated a bench at Grace Smith Elementary School in honor of Martin Luther King Jr.
District Superintendent Angelita Ortiz hopes this is the first of many events between the schools and BHR.
"Contributing to the education of our students to be able to learn about career opportunities," said Ortiz. "So we're really excited about the partnership that they're giving us."