Kofa High named Naval Honor School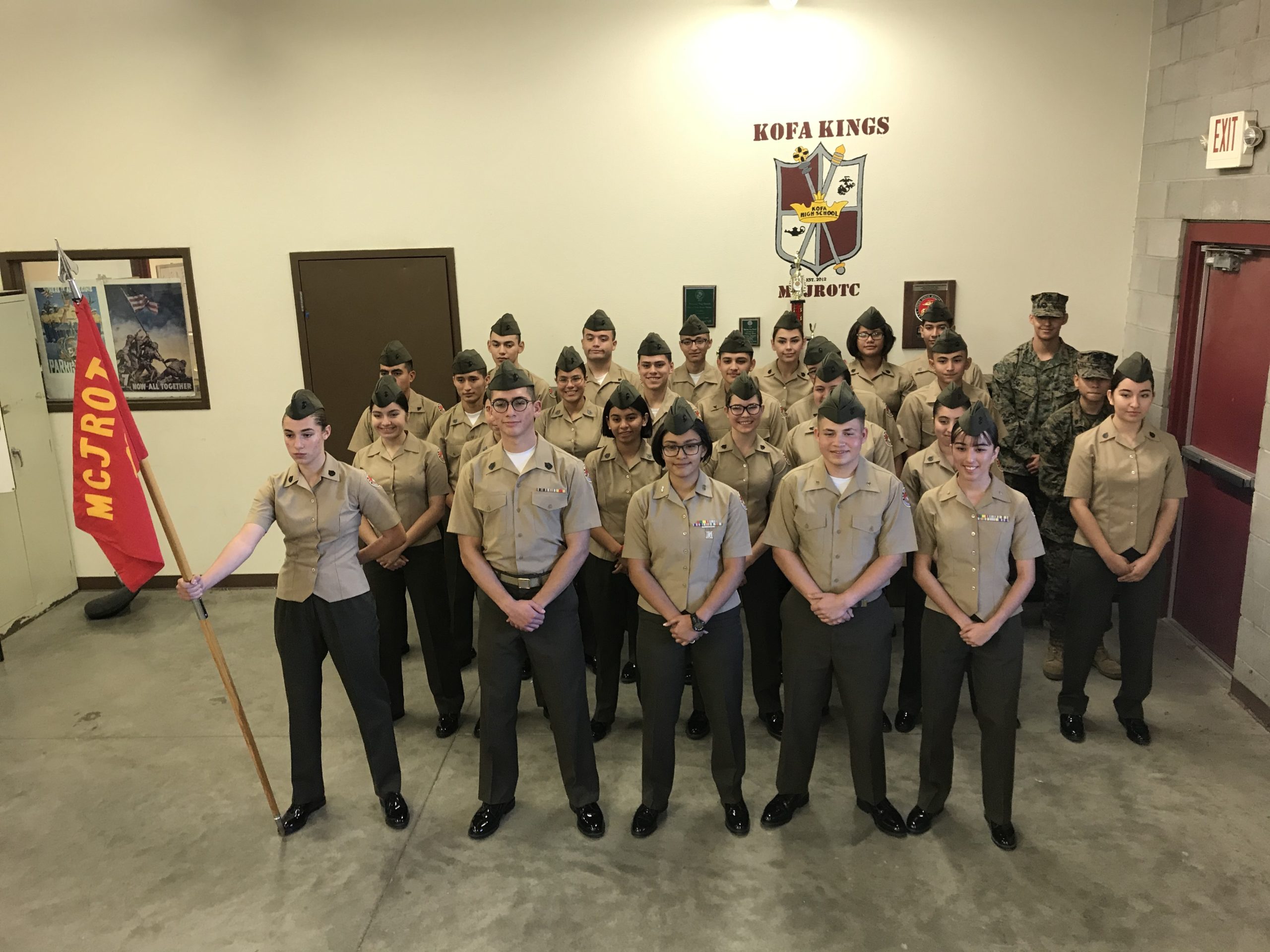 Kofa JROTC ranks top 10 percent in the nation
YUMA, Ariz. (KYMA, KSWT, KECY) - The Kofa High School Marine Corps Junior Reserve Officers' Training Corps program is on a roll.
Recently the program won their regional competition, qualifying them for the upcoming national drill competition in Florida.
Now, Kofa High has announced that the program has been awarded the designation of Naval Honor school for the current academic year.
This honor places the group of more than 130 cadets and two instructors in the top 10 percent of JROTC programs in the nation.
In a letter addressed to Kofa instructor Sgt. Maj. Colen Laarman, National MCJROTC Program Director Col. R.G. Oltman wrote "You and your unit are to be congratulated for attaining this distinction."
"It is through the superior efforts of units, such as yours, that the MCJROTC program's goals are being achieved," Oltman wrote.
The recognition has been five years in the making for Laarman, who joined the Kofa program when it first began.
Laarman had two goals in mind: achieve highly competitive results within the unit's teams and earn the Naval Honor distinction.