Home Grown: Farming from above – a drone's eye view of agriculture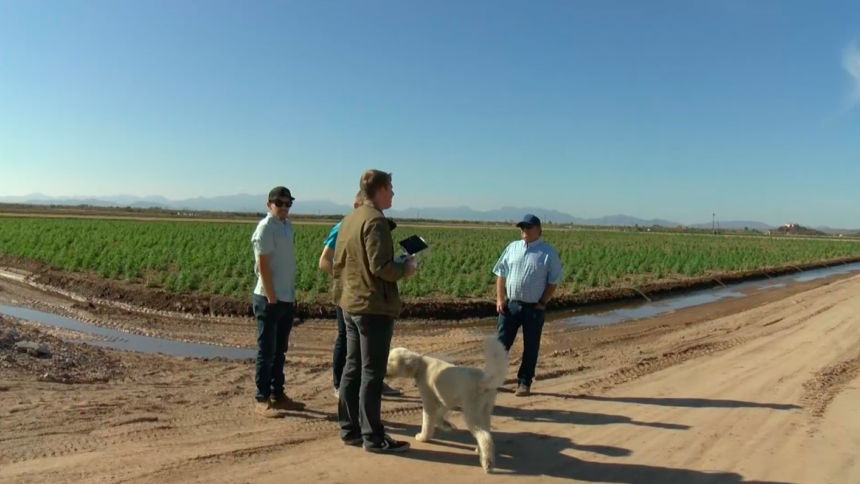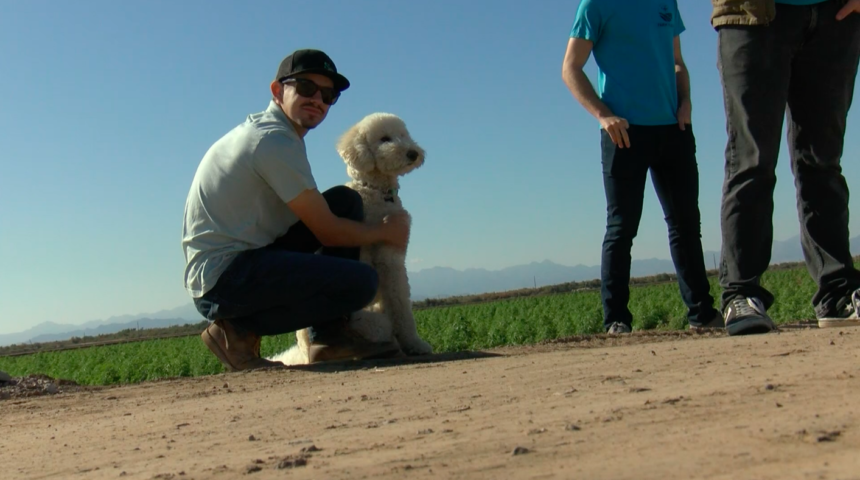 YUMA, Ariz. (KSWT, KYMA, KECY)-Whenever I ask farmers what has changed within the ag community over the years, most of them said it's the new technology.
For this week's Home Grown, we talk to a farmer and a company that puts new technology to the test.
Though drones are not very new to agriculture, the ever-changing information they can collect is.
For long-time family farmers like Dusty Shill, it is important to keep up with it.
"It's a new technology. I think it something that needed to be looked at. I'm kind of keen on drones anyways, I kind of like playing with them myself. It's shocking to me what all they can do," said Shill, owner of Skeet Farms.
FarmFlight is a company that works with farmers to better understand their crops.
"Today we are using the drone to fly up. It's going to take pictures: infrared data, geographical data of the fields. From there, we are going to take them back to our office. We are going to run an analysis using our software and depending on what Dusty wants, we can give him a stand count, we can tell them if there are weeds, pests, fungus diseases," said Sam Baker, partner, and co-founder of FarmFlight.
By using drones to scan their fields, FarmFlight can create 3D maps of an entire farm.
Some of the specifics that can be gathered from these maps are:
"We can measure the stress of the plant by calculating how much water they are getting. We can count how many plants there are in the field. We can run through waterlogging. We can find pests, count weeds, it's pretty much up to the farmer and what they want to use the data for. It's all in an open format where they can go through and they can measure the distance between certain crops, or find the field area or field volume," said Caleb Trainor, partner, and co-founder of FarmFlight.
The drones can also capture infrared data coming off of the plants.
This information shows farmers how plants are performing and where crops could be struggling.
"It's only three dollars an acre to do full scans of these fields. For that three dollars an acre you get the plant stress analysis, you get a full map of your field, and you also get the infrared data," said Trainor.
Other all too common problems that can sprout up for farmers are weeds and pests, which the drones can also help farmers detect.
"A big goal is to push agriculture forward, help people maximize their fields. A lot of it is a gamble. In agriculture, there's a lot of things that can go wrong, so if we can minimize the risk for farmers and help them increase their yields and cut their costs, that's what we want to do," said Baker.
By the end of a session, farmers can even determine the number of crops in their field.
"Honestly my favorite part of this is just meeting new people. I get to meet so many great people like Dusty and Chase. The whole agriculture market is full of a lot of great people," said Baker.
These analytics save farmers money on water and pesticides because farmers can target specific sections of a field with extreme accuracy, applying the necessary treatment only to affected areas instead of wasting expensive chemicals on healthy plants.
If you are a farmer interested in getting FarmFlight reports, you can visit their website.