IVC Athletics hold groundbreaking ceremony
IMPERIAL, Calif. (KYMA, KECY) - The Imperial Valley College (IVC) Atletics Department held a groundbreaking ceremony on the IVC softball field.
The ceremony took place on March 22 to introduce a new facility: the Sports Field Restroom and Concession facility. That and introduce Sport Field Westside Lighting and the BorderLink Antenna Project.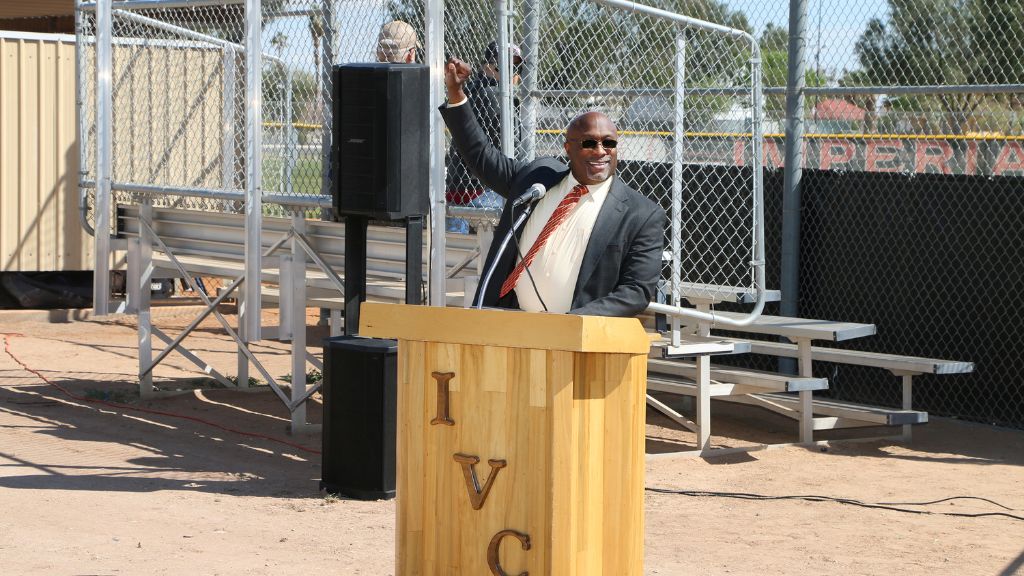 "This new facility is not just a building, it's a symbol of our commitment to growth, progress and student success in and out of the classroom," IVC Superintendent/President Dr. Lennor Johnson spoke. "We're investing in our students, in our future and the communities we serve."
This $6.9 million collaborative effort project between IVC Athletics, The Commission on Peace Officer Standards and Training (POST), and the Information Technology (IT) Department. The project is also funded by the Building Fund, Categorical Funding, and HEERF.
Furthermore, this project formed in August 2018 as President's Cabinet prioritized the need to provide lighting for the track and field, POST's obstacle courses, and to provide a restroom facility for the athletic fields.
Following the ceremony was a softball game between IVC and Mesa College.
If you want to learn more about the groundbreaking ceremony, as well as learn more about the project, then read the press releases below.