Jerry Sloan dead at the age of 78.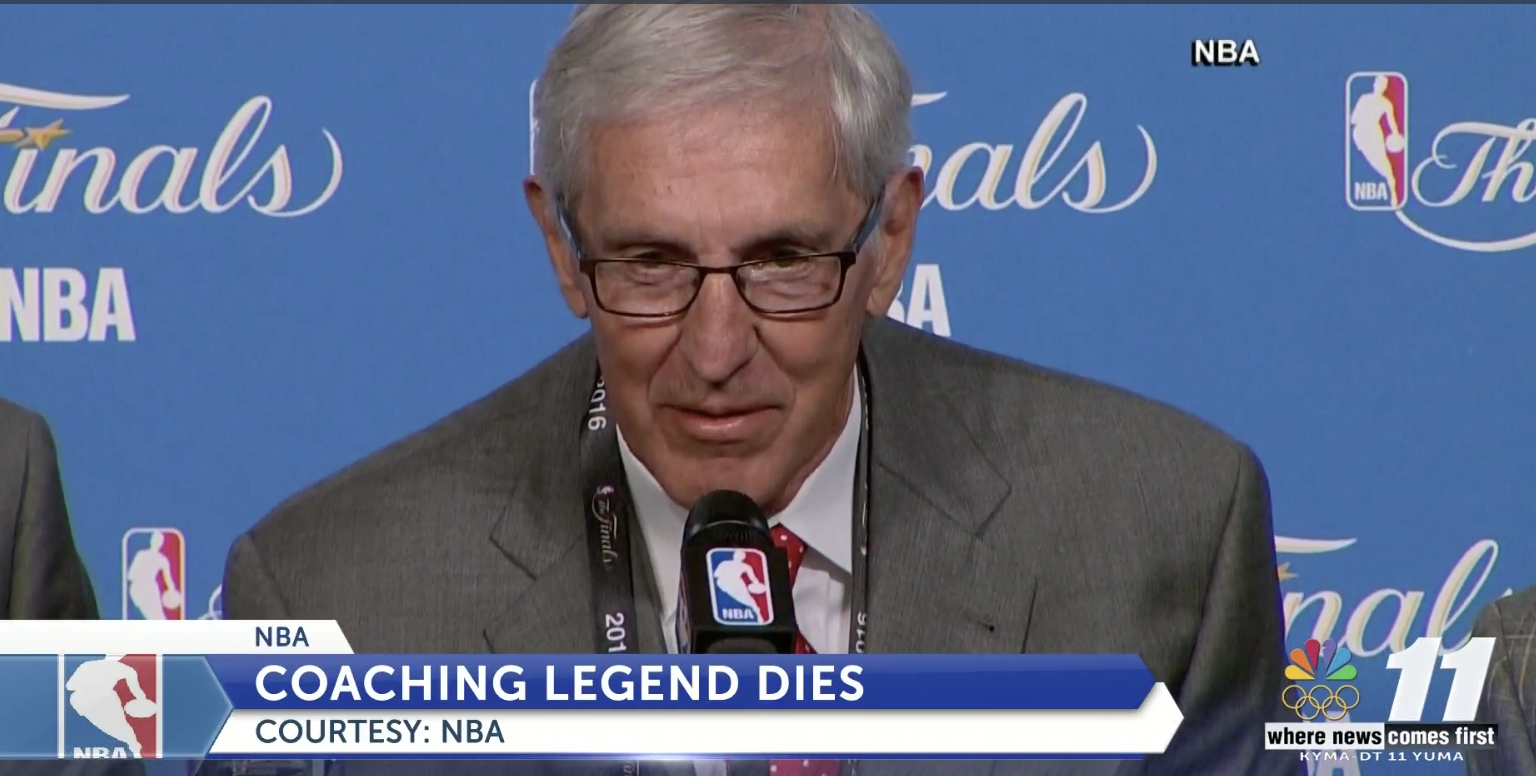 Hall of fame coach Jerry Sloan passed away on Friday.
The Utah Jazz announced that he died from complications from Parkinson's Disease and a form of Dementia, which he publicly revealed he had back in 2016.
Sloan was inducted int the hall of fame in 2009, after a 26-year head coaching career; most of the them with the Jazz.
His 'no-nonsense style' of coaching complimented many of the players he worked with; including the likes of hall of famers Karl Malone and John Stockton.
He also coached former Phoenix Suns Jeff Hornacek and Tom Chambers.
In his 23 years coaching the Jazz, he led the franchise to 15 consecutive playoff appearances and winning 2 Western Conference titles in 1997 and 1998; but Utah would lose to Michael Jordan and the Chicago Bulls in both of their NBA Finals appearances.
Sloan is 1 of only 7 coaches in NBA history to win at least 50 games in 10 different seasons and would become the 1st coach to win 1,000 games with a single franchise.
He was 78 years old; leaving behind his 2nd wife, 3 children and a stepson.