Garin brothers looking ahead
The twins are ready to move forward with baseball as pandemic continues.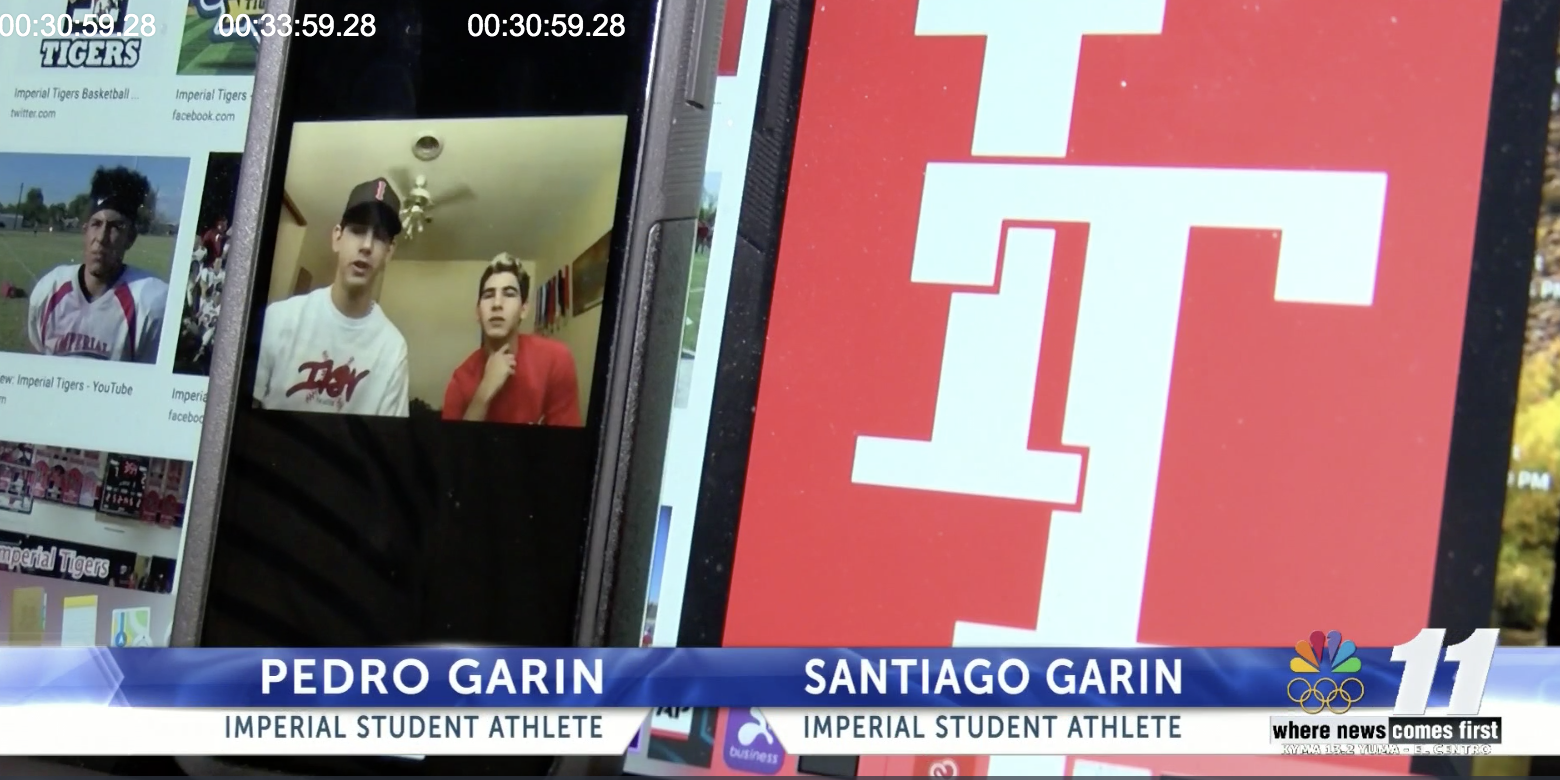 Twin brothers Pedro and Santiago Garin have played the game of baseball most of their lives.
Both of them were looking forward to finishing high school and capping off their respective prep athletic careers with Imperial Tigers baseball.
The reality of the Coronavirus Pandemic put that to an abrupt end back in March, ending the possibility for the Garin brothers and the Tigers to make a run at a special season.
News 11 Sports caught up with the brothers earlier this week to get their reflections of the current social distancing mandate and how it's changed them going forward.
As the baseball season had previously rolled into early March, Santiago himself had high expectations:
"We felt like we had a real strong bond together. We were going to do really good this season. We felt like we were for sure going to be the top dogs in the Valley."
Then, Pedro explained how the pandemic changed their lives forever.
"And they (the coaches) told us like the season's not going to be able to keep going. That's our senior season. It's like our last season with all our teammates and we just kind of felt bummed out."
The effects on the brothers would go beyond the baseball diamond, as the social distancing guidelines set in motion by California Governor Gavin Newsom would take away virtually all social activities that high school seniors would normally enjoy; like graduation and prom night.
One huge lesson this experience is teaching them both is not taking anything for granted, knowing that any game they play in could be their last.
Both of them vow to play like it, whenever the next opportunity might present itself beyond Imperial.
"We look forward to getting back in the field and like practicing with our coaches and keep working hard."
"Yeah, this makes us want to work a little bit harder. You're like at home. You stay and just keep doing exercises, keep playing catch, try to keep a routine going so we stay like in our best shape. So, when we get the opportunity to try out. To play again. We're still ready to go. Yeah, ready to go."
The Garin brothers plan to enroll at San Diego State University in the Fall and try out for spots on the Aztecs baseball program.
Both also plan on majoring in International Business.