Gianna Bryant admired by Somerton girl ballplayers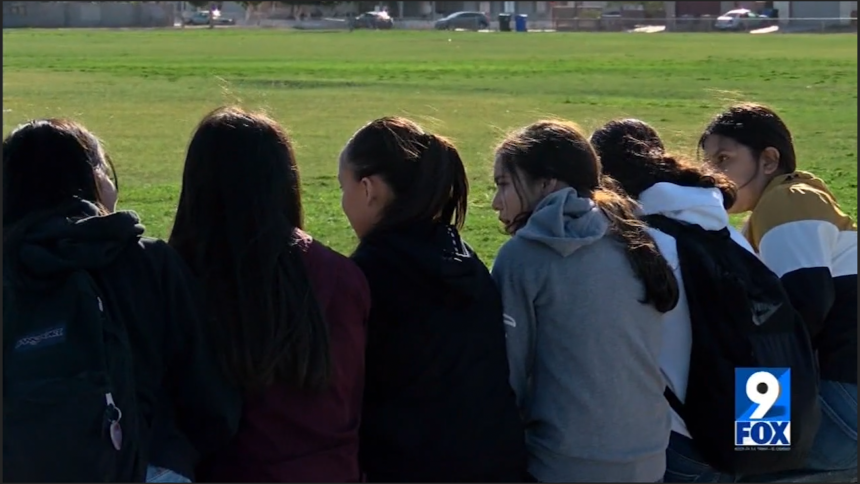 Kobe Bryant and daughter inspired Somerton Middle School Girls Basketball team
SOMERTON, Ariz. (KYMA) - Whether it was 8 or 24, for over two decades millions of people around the world saw Kobe Bryant as their hero on and off the court.
His daughter was no different.
Since the time Gianna "GiGi" Bryant was a little girl, Kobe groomed her to not only carry on his legacy but carve out her own.
At 13-years-old, GiGi already was admired by young girls around the world and in Yuma.
Somerton Middle School Girls Basketball player, Hennessie Gutierrez, said, "Boys most of the time underestimate [girls]."
The 14-year-old girls of the Somerton Middle School Lady Cobras are already 2x Undefeated City Champions.
They say just like 13-year-old GiGi, they're modeling their game after their fathers and their forever favorite player, Kobe Bryant.
Gutierrez said, "My dad inspired me to play in the beginning and then I started watching basketball which made me want to play even more. Then watching and hearing Kobe's words, inspired me more to play."
The girls said it was something special about the way Kobe mentored his daughter.
"She can do it even though she's a girl," Gutierrez said.
Irene Martinez added, "[Kobe told GiGi to] push through all of the hard times and keep [her] head up all the time."
Now they too believe one day, they'll make it to the WNBA.
Continuing the legacy of Gianna Bryant and the mentality of the Black Mamba after their tragic death in Sunday's helicopter crash in Calabasas, California.
Chelsy Palomino said, "Enjoy the moment because you never know when god could take you. And to keep Kobe in mind because he's a really good inspiration."The Lady Cobras sends their prayers and condolences to the Bryant family.