McFarlane shines in national spotlight!
Local prep football star participates in Blue-Grey All-American Bowl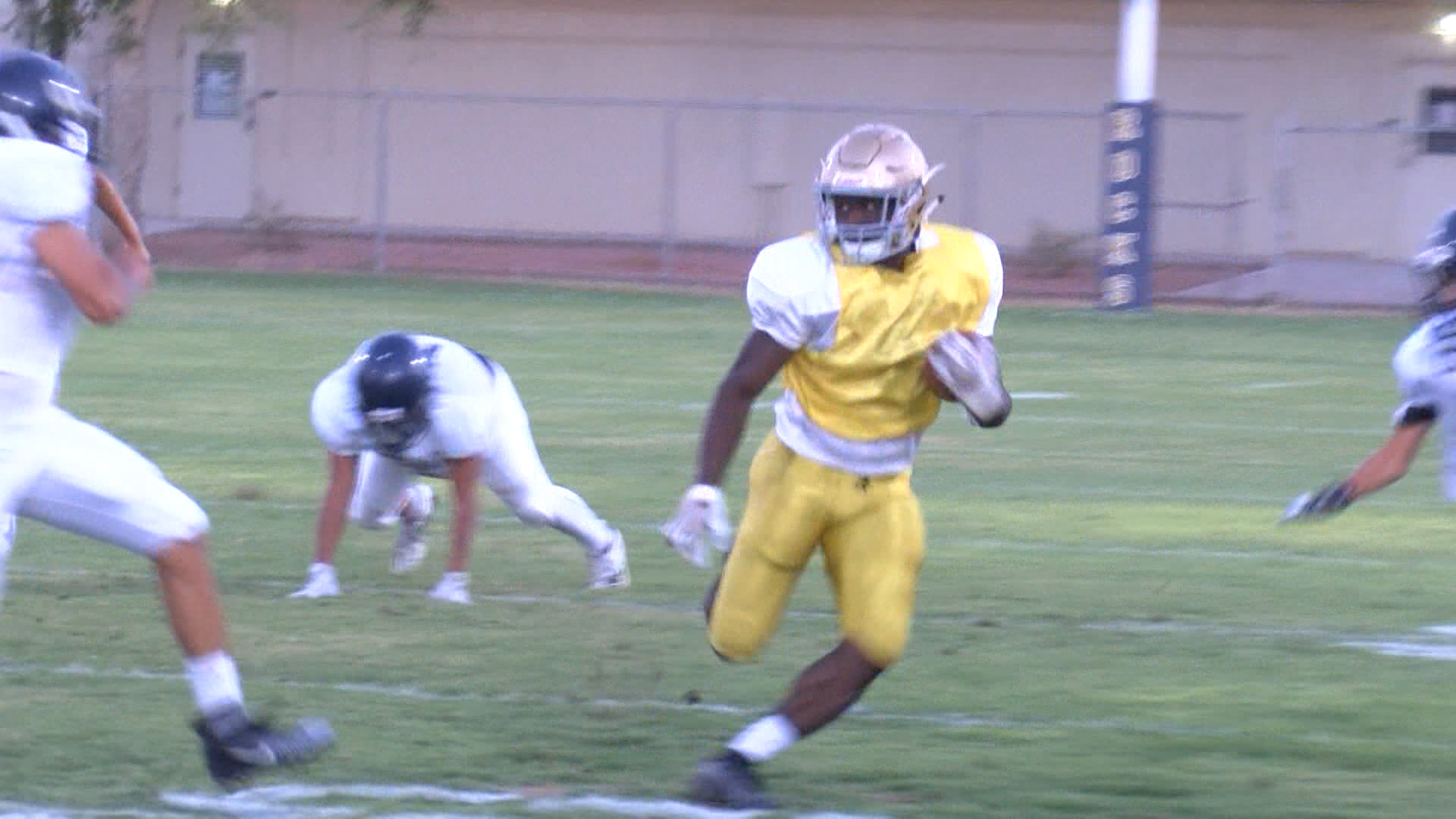 Jamar McFarlane is boldly going where not too many local kids before him have gone; to the Blue-Grey All-American Bowl.
This time around at the all-star game played at AT&T Stadium in Arlington, Texas (the home of the Dallas Cowboys of the NFL), the annual event only featured several prep football players from Arizona; including McFarlane himself.
In the game itself, McFarlane and the Western All-Stars took the 41-15 loss to the Eastern squad.
Despite his team falling short, McFarlane "shined" as he scored a touchdown on a 16-yard running play in the 4th quarter.
McFarlane previously transferred from Kofa to Yuma Catholic over the past offseason; which only allow him to play 5 regular season games as a Senior for the Shamrocks.
He would also go on to lead YC to the 3A quarterfinal round of the AIA state playoffs back in November.
McFarlane finished his Senior campaign with 1,128 yards rushing and 14 touchdowns on the ground; while he had 175 yards receiving and 2 pass catching touchdowns as a Shamrock.
No word yet on McFarlane's collegiate future.