Cooler temperatures and more storm chances for the weekend
YUMA, Ariz. (KYMA, KECY-TV) - It's much calmer and clear for our Friday with temperatures staying more seasonable for this time of year.
Humidity will increase again for our Saturday, where dew points will jump into the 60s for most of Yuma county areas.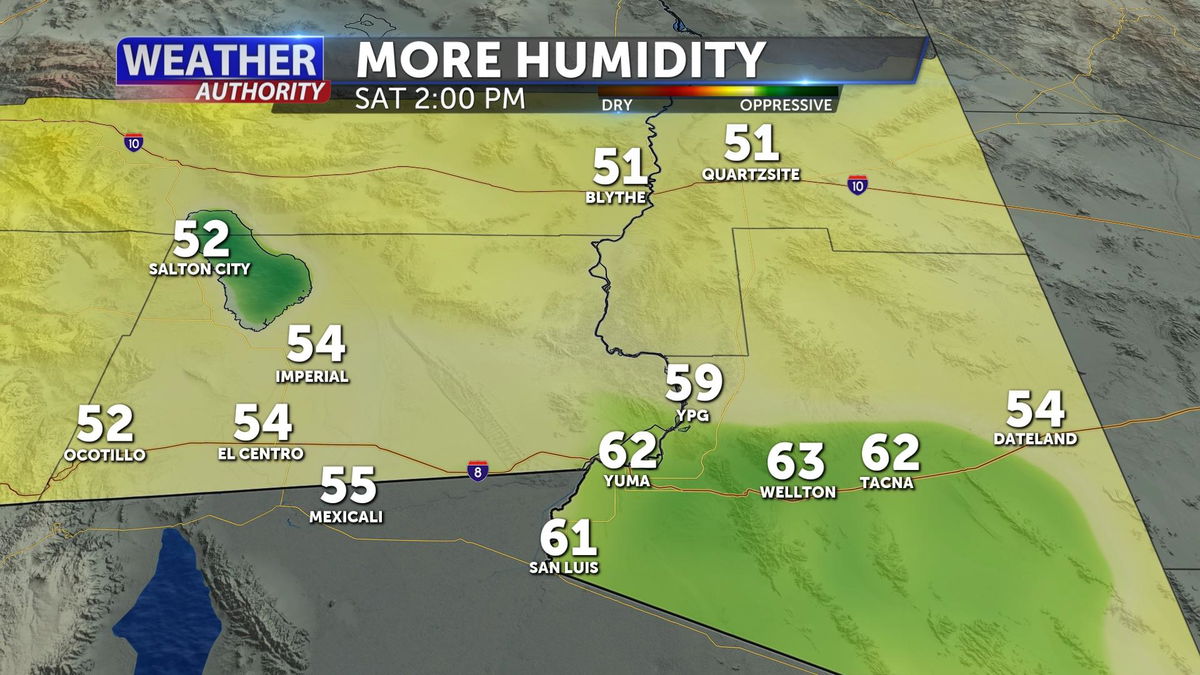 Tracking more storms to redevelop starting tomorrow morning with greater chances for lower deserts in the afternoon.
We will decrease in storm chances Sunday and Monday for lower Deserts, but rain potential is possible for higher terrain areas through Monday.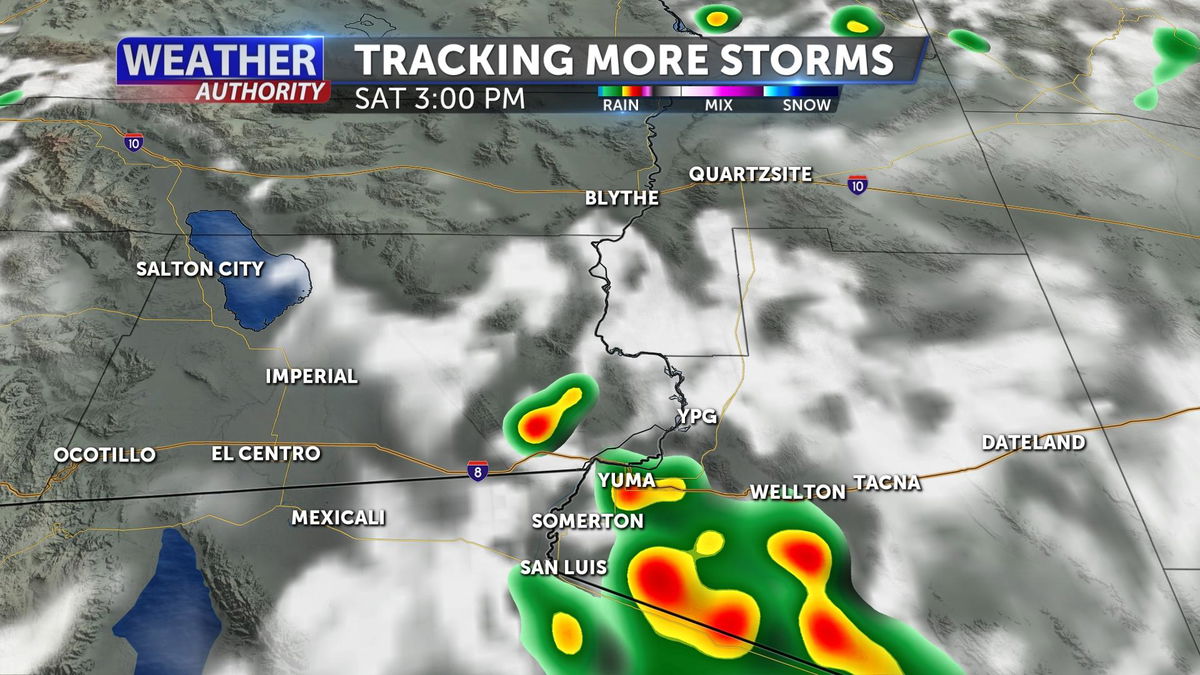 Over the next several days, temperatures will be comfortable for this time of year and will remain near our seasonal average of 94 degrees.