Church shooting in Florida leaves 2 dead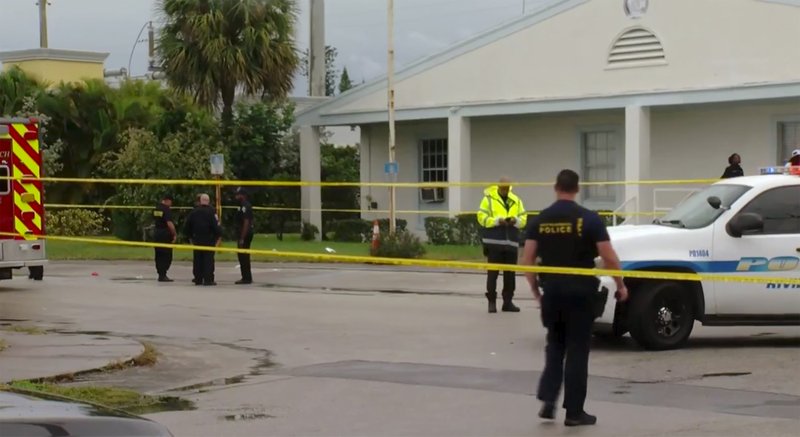 15 year-old boy among victims
UPDATE 3:15 p.m.
RIVIERA BEACH Fl. (KYMA, KECY) - Shots were fired after a funeral in Florida Saturday afternoon.
Out of the four people shot, a teenage boy and a man were killed. A woman and teenager were taken to a local hospital.
The Associated Press reports their conditions or names have not been released.
In a press release police say investigations revealed at least 14 rounds were fired.
Victory City Church has since released a statement on Facebook, saying, "Today we mourn the [loss] of two young black men to a senseless shooting after a funeral here at the church."
The post confirms the shooting did not involve any church members and it did not take place on church grounds.
They say the shooting happened across the street from the church. The post goes on to express thanks.
ORIGINAL:
Four people have been shot, including two fatally, at a church in Riviera Florida.
It happened just after 2:30 p.m. Saturday at Victory City Church, reports NBC.
A funeral had just taken place.
Police say a 15-year-old boy and adult male were pronounced dead at the scene. A woman and juvenile were shot and taken to a hospital for treatment.
No arrests have been made thus far.
Stick with KYMA for further updates.