YPG celebrates the U.S. Army's 246th birthday with a five-mile run
CBS 13's April Hettinger dives into the traditions behind cutting the birthday cake
YUMA PROVING GROUND, Ariz. (KYMA, KECY) - The U.S. Army recognized another trip around the sun. Monday soldiers laced up their tennis shoes before it got too hot.
The Army is celebrating its 246th birthday with a five-mile run at the Yuma Proving Ground going with Col. Patrick McFall's motto 'no soldier left behind.'
"We all want to win, but we can never leave our battle buddies behind," Col. McFall stated. "On this birthday, I want to thank everybody for going back and picking up every single battle buddy and making sure they cross the finish line Army Strong."
The group even turned around to help cheer on those in the back and stick with them until they crossed the finish line too.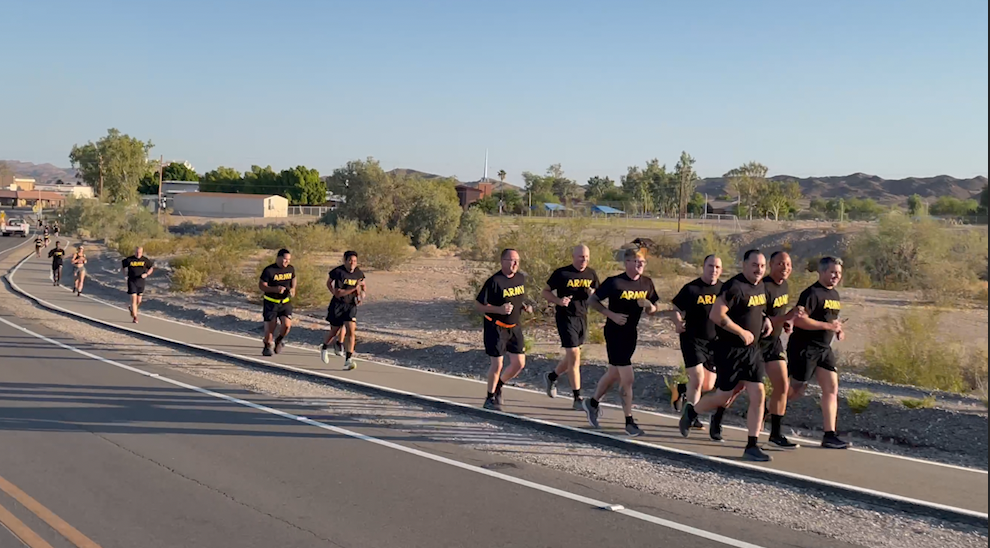 First place finisher Nick Benzieger was happy to celebrate with his fellow soldiers.
"There's a lot of history and lineage, so I'm glad to do something to be a part of that," Benzieger explained.
Following the run, soldiers sang 'happy birthday,' and sliced the cake with a historical sword.
"The significance of the sword is a cavalry saber, and that's a traditional Army saber, you know, an officer's saber that was worn back in the day in, you know, Civil War," said Commander of YPG, Col. McFall.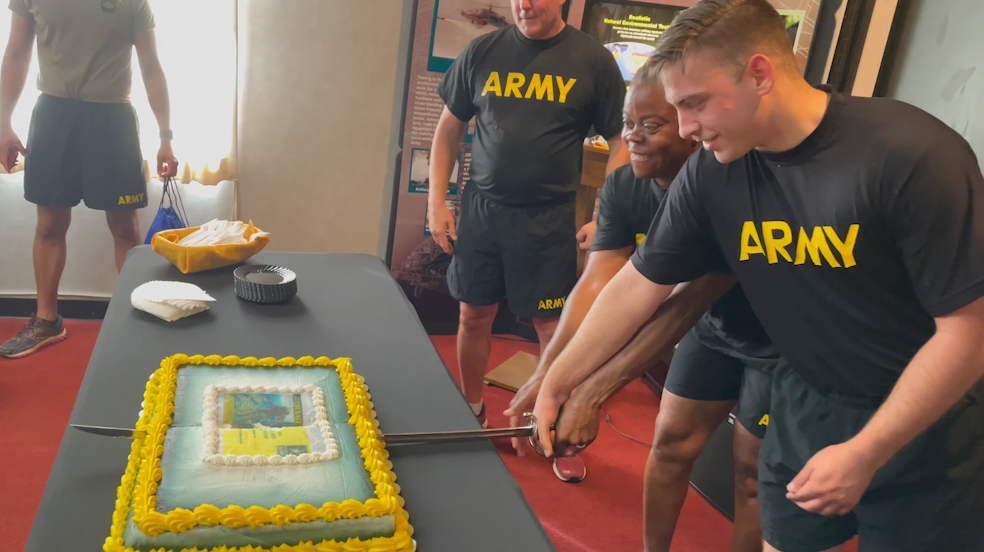 The youngest soldier at YPG, Private Nathan Britenfeld was one of the ones responsible for cutting the cake.
"It feels really good to go through the honor and tradition of everyone who's gone before me," Private Britenfeld explained.
It's an annual tradition to have the youngest soldier and the oldest soldier cut the cake together.