Calexico teachers union and district still at odds over pay
Calexico Unified School District (CUSD) presents new counter offer - News 11's Wiley Jawhary reports
CALEXICO, Calif. (KYMA, KECY) - The ball is now in the hands of the Associated Calexico Teachers (ACT) Union, as CUSD presented its latest counteroffer in their last meeting on September 22.
The district presented a 15% total salary increase. According to CUSD Board of Trustees President Ciro Calderon, the increase consists of a 5% increase for each year from 2018 through 2021.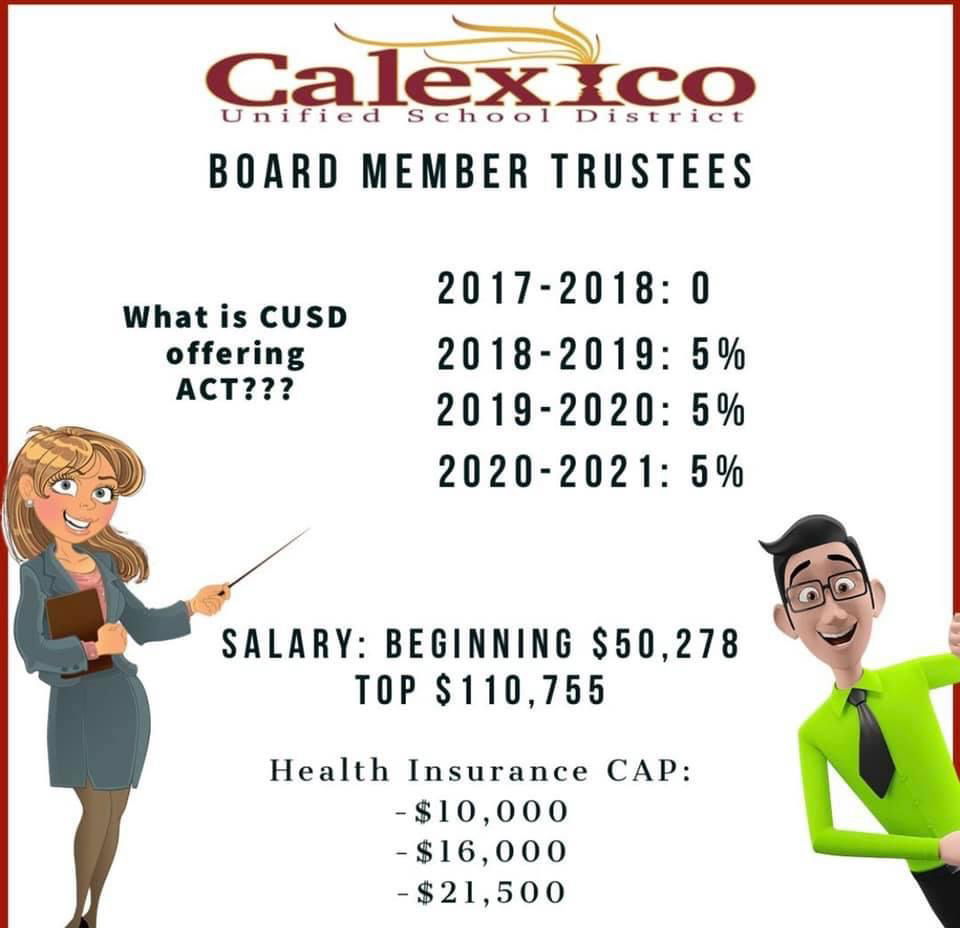 "They have not responded yet, I don't think they are ready to respond," he said.
Calderon says that there is another meeting on October 6 where he anticipates the teachers union to come back with a counteroffer.
Meanwhile, the school year in Calexico is underway, and some teachers have followed through with their promise to not deliver extracurricular activities.
"That is their right as a union to do that, but it is affecting students and unfortunately that is the route they wanted to go, but it is their right," he said.