Salton Sea, New River aid included in California budget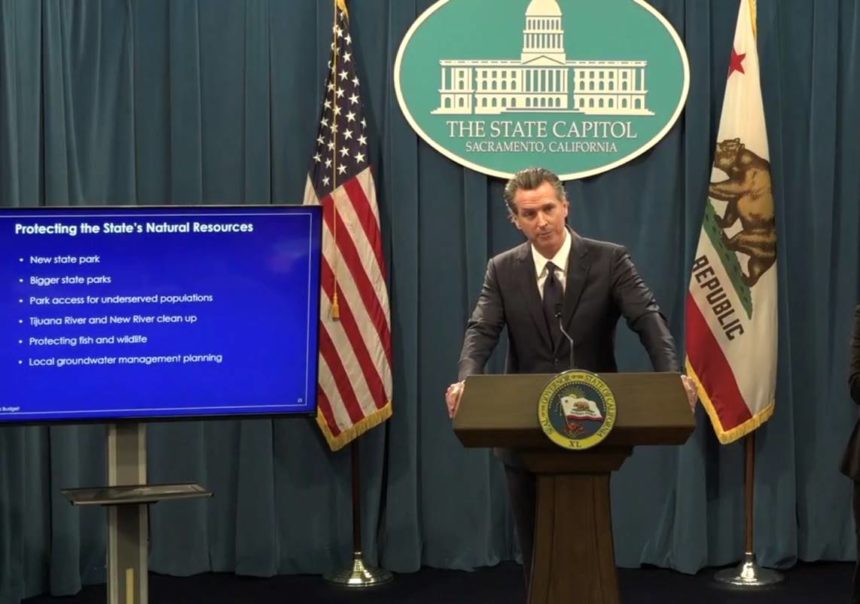 Part of largest-proposed budget in California history
El Centro, Calif. (KYMA, KECY) - Residents and lawmakers in the Imperial Valley are applauding their inclusion in Gov. Newsom's proposed California budget.
Gov. Newsom unveiled California's $222 billion spending plan for 2020-2021, including investments into the highly contaminated New River and the Salton Sea.
Both are contributors to bad air quality in the region.
Included in the budget is $220 million to support the Salton Sea.
These proposed funds would go towards the Salton Sea's habitat and air quality projects.
For the New River, $28 million is allocated for the New River Improvement Project.
This extensive undertaking would encase contaminated water entering at the International Boundary bypassing Calexico.
It would reroute treated wastewater from the City of Calexico's treatment facility to restore flow to the New River.
There would also be screen installed just north of the border, to limit Mexico's input of waste to the river.
"We are excited to see an additional $18 million allocated for the New River, which along with our Proposition 68 money will bring our total to $28 million for the New River Improvement Project," said Assemblyman Eduardo Garcia in a statement.
"We remain in active coordination with the California Secretary for Environmental Protection to ensure that we can deliver these funds, which are critical to the environmental and public health of our border region."
Gov. Newsom is expected to reveal his final budget in May, then the State Legislature will need to approve the budget in June.