Local wrestling group gives back to community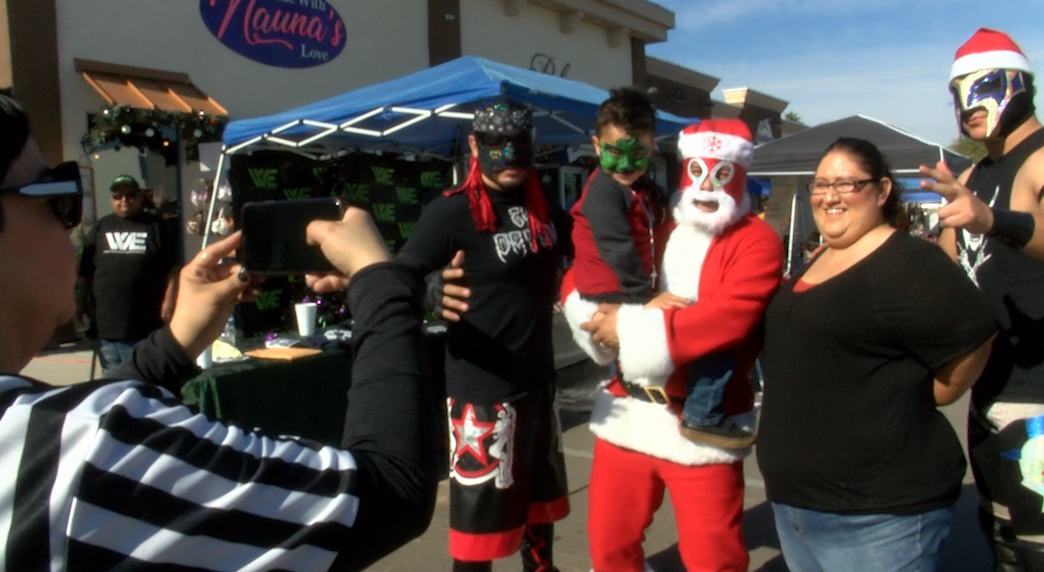 IMPERIAL, Calif. (KYMA, KSWT, KECY)- The 10th annual "Fill The Ring Toy Drive", is one of the many ways Venue Wrestling Entertainment continues giving back to the community.
Gabriel Diaz, of the Venue Wrestling Entertainment, said, "We all collect toys and we have two families this year that we help out. After that, all the toys that are leftover are donated to Casa of Imperial Valley. "
Lucha Claus, one of the many luchadors on hand said the family-friendly event blends both the luchador experience with seasons greetings.
"Christmas is a big holiday in Mexico, just like luchador is a big sport in Mexico. And being able to fuse both of them is something that I wanted to express."
For the luchadors, the best part is the look on the children's faces.
"The kids in their homes might not have a very happy home. But once they see Santa Claus, they see me. They come up to me give me a hug, give me a smile. It's really something that I really enjoy."
Pauline Rocha's 5-year old son couldn't wait to meet the luchadors and wrestle with them.
"It's just something that he likes to do. It's more jujitsu than wrestling but I mean they come both in the same category. But he loves it."