"Winterville" event kicks-off Christmas season for families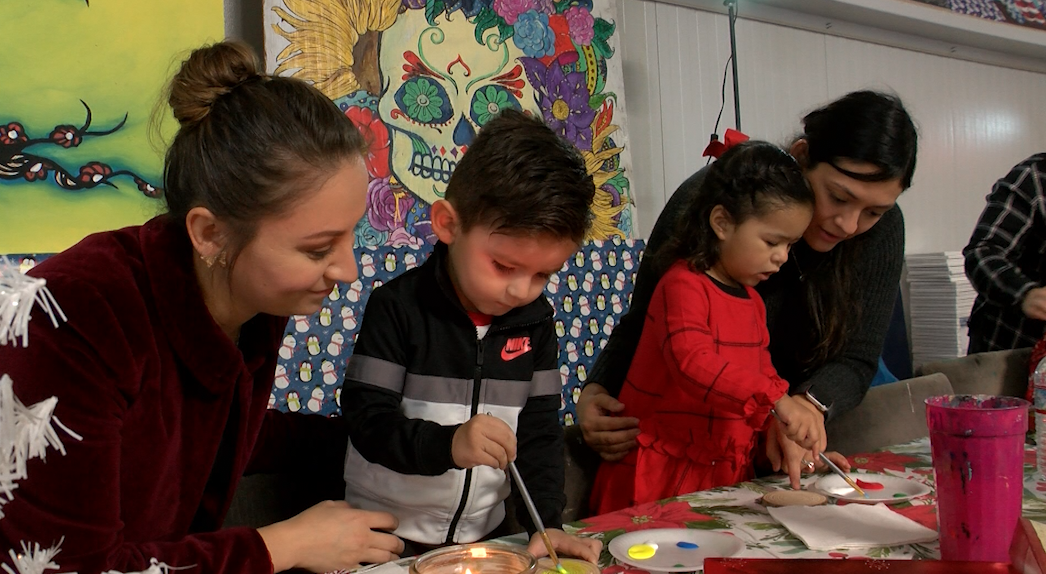 IMPERIAL, Calif. (KYMA, KECY, KSWT) - Christmas came early for families at the warehouse co-op's inaugural, "Winterville Pop-Up Gift and Craft Market" event. Where Kimberly Alfaro Massey, there was something for everyone to kick-off the Christmas season.
Kimberly Alfaro Massey, Owner of Unwind and Design, one of the vendors at the warehouse said, "[We have] craft vendors outside. We have a wrapping station up in the front. We have our crafts over here going on. So kids can come over here and paint whatever they want so they can fix their tree and do their little ornament and personalize their Christmas trees."
Not only did residents have the opportunity to meet Santa Claus, they also got to see what local artists have to offer.
"We got so many people that are so talented here. We don't have to outsource it's all here. We just kind of have to cultivate it, shake it up and provide a space for them to prosper."
For Dawn Lamoure, today was a moment she hopes her daughter will always remember.
"I'm happy that they're able to experience it. This is her first letter to Santa. So she just started school, she just started writing her name. So it was very important for us to have that memory."
Massey said today's event serves as a reminder of just how special Christmas can be for families.

Massey added, "I think that we keep the spirit of Christmas alive in their minds. And I think that that's kind of our job as crafters to kind of create that sense of magic for them."