Young boys form armed civilian force in Mexico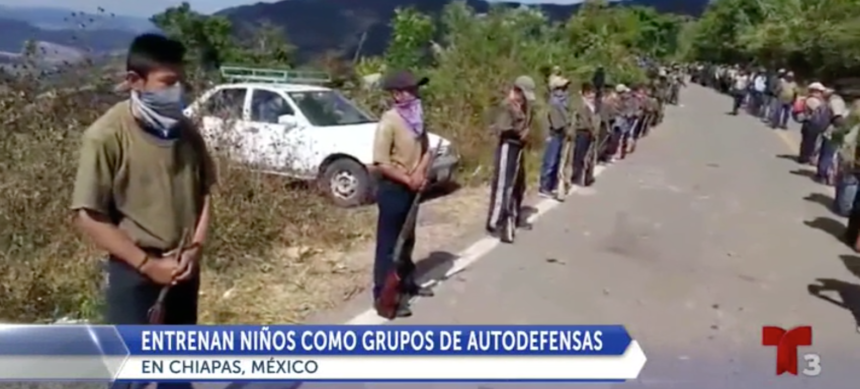 Orphans range from six to fifteen years old
CHIAPAS, Mexico (KYMA, KECY) - A group of young orphans in Mexico has been forced to trade their innocence for rifles.
The boys ranging from six to fifteen years old are shown performing a series of drills.
Each is armed with a firearm, but the youngest children carry wooden sticks instead of rifles.
They are being trained as an armed civilian force, to protect their rural, indigenous communities from crime after their parents were killed.
The indigenous communities want to show the Mexican Government that they have resorted to protecting themselves.
A recent survey by Mexico News Daily reports that over 91.3 percent of Chiapas residents feel unsafe where they live.
The community is demanding justice, asking President Manuel Lopez Obrador to listen to Indigenous Mexican's need of protection.
The communities hope the images of the armed youths carry a message: That the Mexican Government has failed to protect indigenous groups from criminal activity in the region.