Congressional delegates applaud easing of border restrictions
Congressmen, senators representing our region say the decision resumes the flow of business into hard-hit border communities.
YUMA, Ariz. (KYMA, KECY) - The congressmen and senators who represent the Desert Southwest in Washington, D.C. on Wednesday praised the Department of Homeland Security's (DHS) decision to resume non-essential travel across the country's northern and southern borders.
Rep. Raul Grijalva, (D-Ariz.), said he was happy for border businesses hit hard by reduced traffic. He also urged a continued push for vaccinations.
In his statement the Congressman wrote:
"I welcome the news that the Biden Administration has finally heeded my call and reassessed the stringent closures and travel restrictions alongside the U.S.-Mexico border that have been in place for over twenty months and will allow fully vaccinated individuals to enter the U.S. For border communities, including Southern Arizona, these indeterminant border closures have caused great financial hardship to borderland residents and businesses that rely on the influx of tourism and trade for their livelihoods. This announcement comes at a time when local border businesses continue to reel from the impacts of the pandemic, with far too many forced to close their doors indefinitely. Not only will this provide a lifeline to so many of those businesses, but it will allow our borderlands region to regain its​vibrancy. As the holiday season approaches, it will also mean that families will once again be able to connect with their loved ones on both sides of the border.

As we attempt to return to normal, we still need to do more to make sure expiring vaccines can make their way to border communities. Donating these vaccines is mutually beneficial and will allow us to bolster the health of the region. I look forward to continuing to work with my colleagues and the Biden Administration to facilitate the process."

- Rep. Raul Grijalva, (D-Ariz.)
Rep. Juan Vargas, (D-Calif.), represents California's entire border region. He too believes this decision is overdue. The Congressmen wrote:
"The closure of the border to non-essential travel into the United States has had a devastating impact on our border communities. For more than a year-and-a-half, our border businesses have grappled with lost revenues, and families have gone without seeing loved ones.

I'm glad to see the Biden administration lifting the restrictions for vaccinated visitors, ensuring a safe reopening of our land ports of entry. This gradual reopening is long overdue. As we continue on our road to recovery, I look forward to seeing business activity increase and loved ones being reunited."

- Rep. Juan Vargas, (D-Calif.)
Sen. Mark Kelly, (D-Ariz.), also felt relief for communities with economies driven by border traffic. The senator has been a vocal proponent of lifting travel restrictions. Sen. Kelly wrote: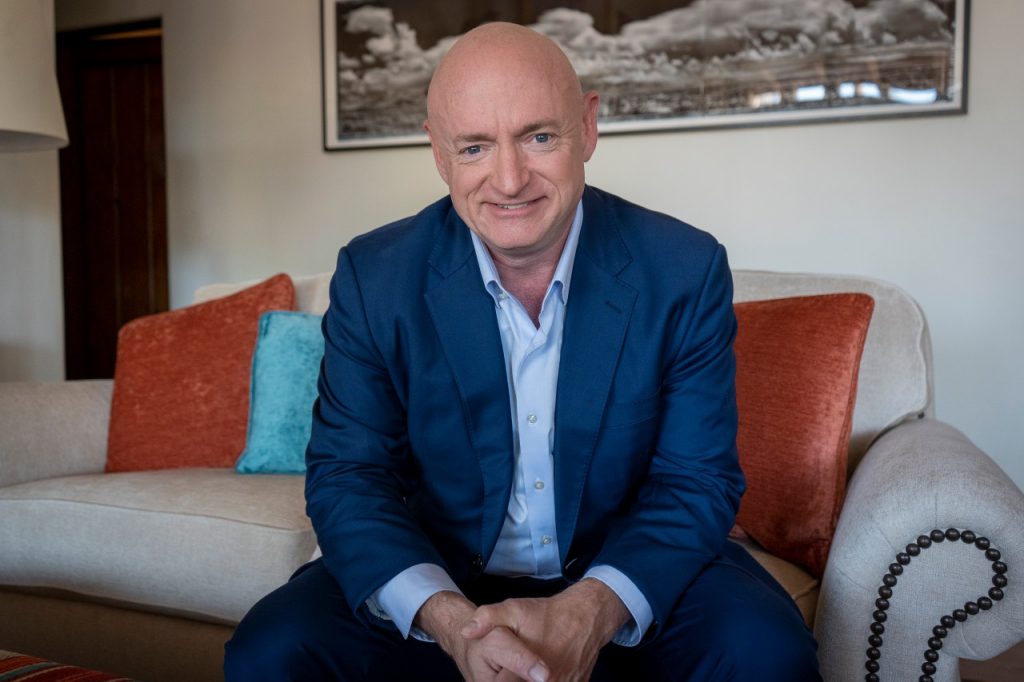 "Arizona border mayors and small business owners have been making clear the devastating impact that the pandemic and these travel restrictions have had on our local economies. It's about time Washington listened to Arizonans. Arizona will once again be able to welcome customers and tourists who come through ports of entry to visit our state. I will continue working with Republicans and Democrats to ensure smart border security and support border communities through this pandemic to make sure they recover quickly."

- Sen. Mark Kelly, (D-Ariz.)
Sen. Kyrsten Sinema, (D-Ariz.) said she'd repeatedly asked for an easing of travel restrictions. Sen. Sinema also believes the decision will fuel Arizona's economic recovery. She wrote:
"Cross-border travel, trade, and commerce fuel Arizona jobs and business opportunities. Today's announcement helps support Arizona's economic recovery while protecting the health and safety of Arizonans. I'll keep working to ensure Congress and the administration take meaningful steps to secure the border, support our border communities, prevent the spread of COVID-19, and treat all migrants and unaccompanied children fairly and humanely," said Sinema, Chair of the Senate Border Management Subcommittee.

- Sen. Kyrsten Sinema, (D-Ariz.)
Rep. Paul Gosar, (R-Ariz.), had not released a statement on the DHS decision at the time this article was written. Neither had Sen. Alex Padilla, (D-Calif.). We will provide an update when they make comment.