ROMOS Boxing hosts charity event for late fighter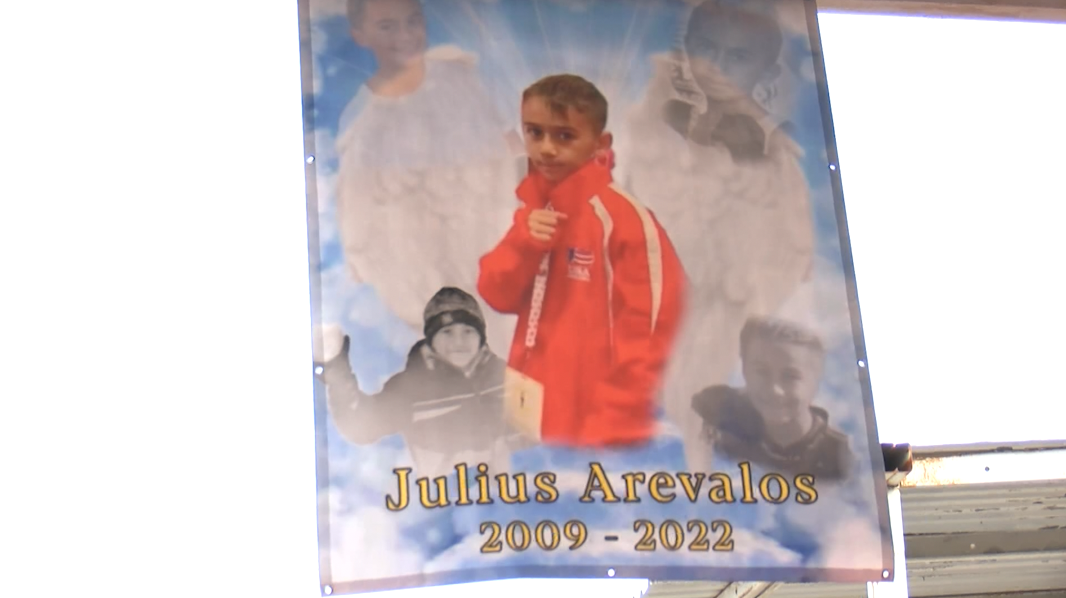 EL CENTRO, Calif. (KYMA, KECY) - The boxing community here in the Imperial Valley is more like a family.
When one local fighter tragically lost his life just two days after Christmas, one gym opened up its hearts to honor his legacy.
His father Cesar shared an emotional message with those honoring his son.
"Love your loved ones, treat them like it was their last day because you never know because you never know," said Cesar Arevalos, Julius Arevalos's father. "And I'm at that spot right now, but I believe he is in a better spot. He's in a better place right now."
Julius Arevalos, a 13-year-old who had previously competed in Jr. National Championships out of El Centro, tragically died just two days after Christmas when the UTV he was driving toppled over.
"December 27th is one of those days that we wish to forget," said Hernan Arevalos, Julius Arevalos's uncle. "But unfortunately it's not gonna happen. It's only going to make us stronger."
Now, the boxing community in the Imperial Valley came out in full force to honor his memory.
Romos Boxing Academy held a charity event for Arevalos's family… doing what made Julius the happiest.
"We had tremendous feedback from Instagram and other social media," said Juan Romo, head coach and owner of ROMOS Boxing. "We had Andy Ruiz reach out to us, we had Oscar De La Hoya reach out to us. Not just that but just the community itself... You know we're looking about eight or ten gyms just locally."
Julius's uncle had a simple message for his parents to take away from their situation.
"The only thing that we can offer to other parents is to take care of your kids… love em… Let them know how proud you are."