COVID-19 drive-thru testing in Wellton today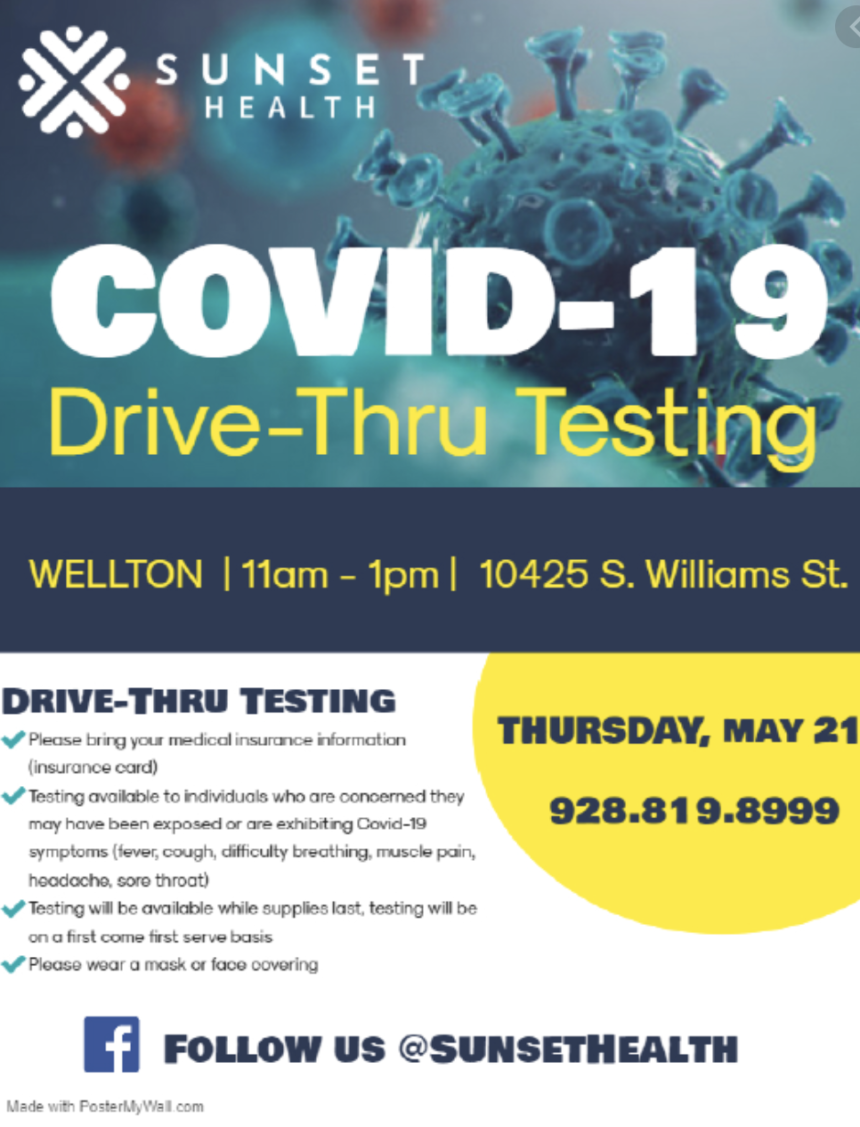 WELLTON, Ariz. ( KYMA, KECY) - As coronavirus cases continue to rise in Yuma County, more and more COVID-19 drive-thru testing is popping up county-wide.
Providing the opportunity for the community to get tested amid this pandemic.
One of the newest drive-thru testings will be in Wellton Thursday, May 21, from 11 a.m. until 1 p.m. at 10425 S. Williams Street.
People will need to bring the insurance card, those who are concerned with any symptoms they may have, testing will come to first come first serve, people must wear a mask.