3 cheers for school lunch heroes at Rolle Elementary!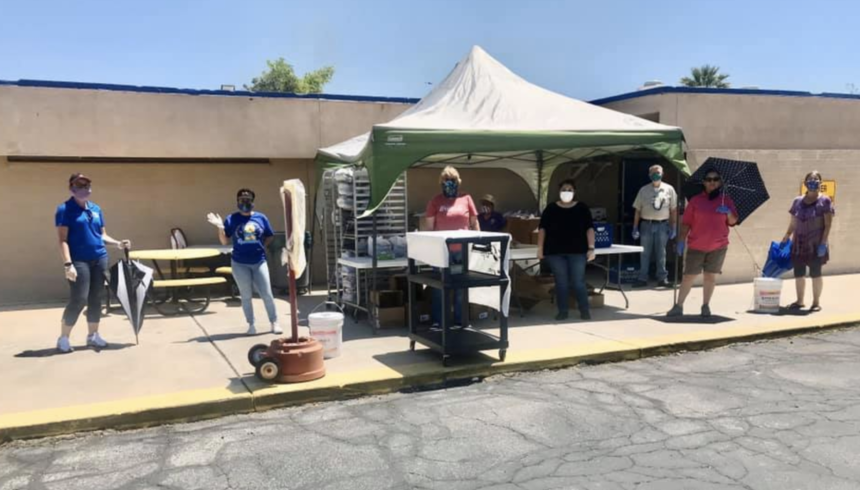 YUMA, Ariz. (KYMA, KECY)-Hip Hip Hooray to the principal and school staff at James B. Rolle Elementary School for keeping the children with full bellies during the pandemic.
As temperatures start to rise the staff at Rolle Elementary stands outside the school greeting parents and students with bags in their hands to make sure each child receives food.
The Yuma Community has been outstanding with generously providing masks, bags, etc. We would like to thank the parents for being patient with our new process. We love to see the families each week with their smiles. Lastly, we would like to thank our super organized cafeteria staff that have been making the pick-up process go so seamlessly. #RolleStrong

-Liz Angulo, Principal at Rolle Elementary
The staff continues to practice their social distancing by wearing masks and placing the bags of food in your trunk.
Rolle is offering grab-and-go meals every Thursday from 10 a.m.-12p.m.
For more information on other schools offering free meals, click here.