Dogs wake resident as fire engulfs mobile home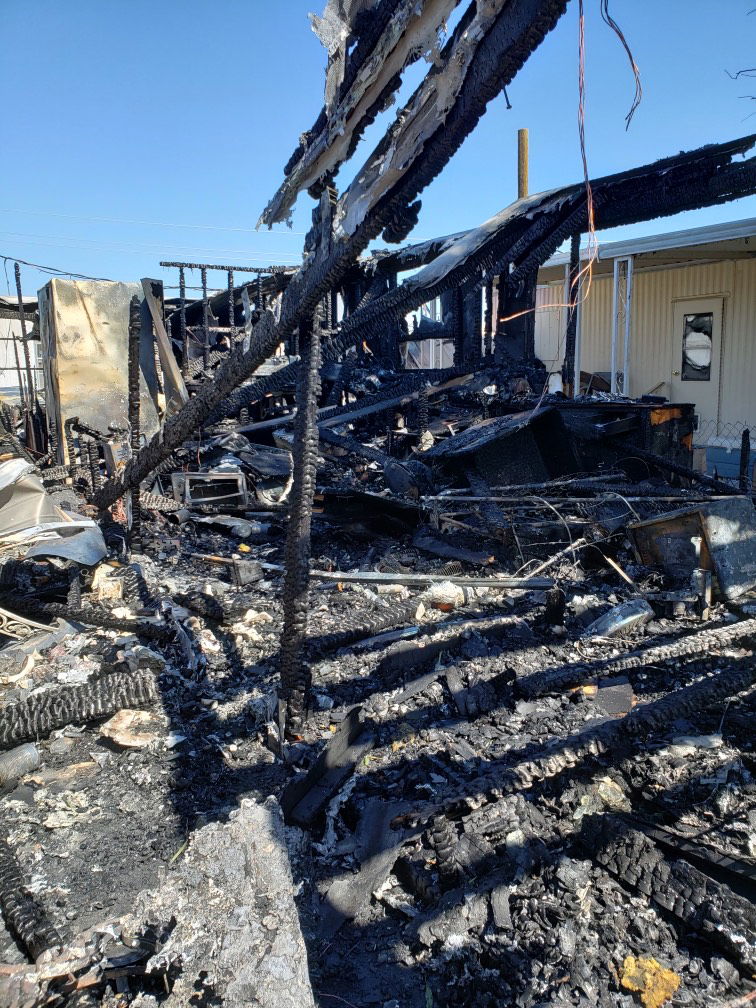 YUMA, Ariz. (KYMA, KECY)- UPDATE
A resident was able to evacuate the house safely along with two dogs after a fire broke out in the mobile home.
The Yuma Fire Department (YFD) said they found a single wide mobile home with heavy smoke and flames coming from it.
Firefighters said the fire was quickly knocked down, but full extinguishment was complicated by live electrical lines along the side of the home.
According to YFD, witnesses said the resident was sleeping and was woken up by the dogs barking.
The home and contents were heavily damaged. An adjoining home also sustained damage. The American Red Cross provided assistance to the residents of the two damaged homes.
No cause has been determined for the fire.
ORIGINAL STORY
Multiple people were displaced after a Sunday morning fire in Yuma.
Rural Metro said a fire broke out in a trailer park o at the 3300 block of 4th Avenue.
Yuma Red Cross quickly responded to the scene of the fire and helped two people with supplies.
It is unknown how the fire started.
No injuries were reported.