Judge refuses to lower bail for mother of missing children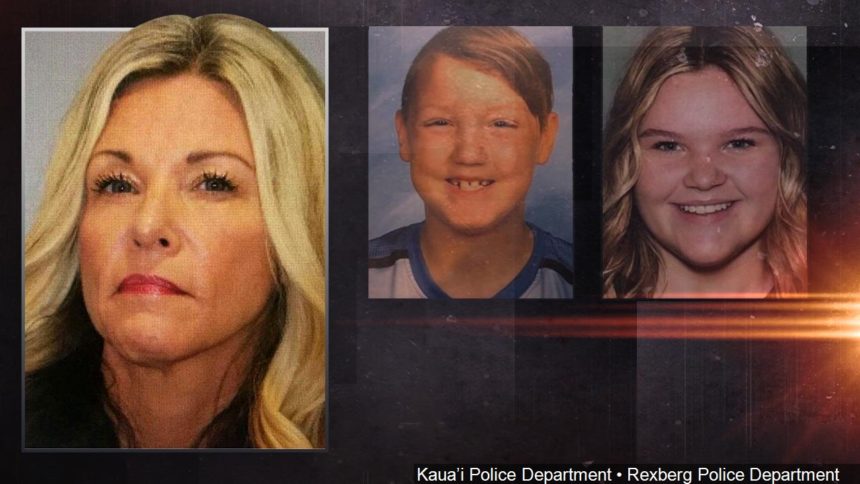 Lori Vallow still being held on $5-million bond
KAUAI, Hawaii (KYMA, KECY) - A judge in Hawaii has refused to lower bail for the mother of two children missing since September.
Lori Vallow faces two counts of child abandonment. Her children, 17-year-old Tylee and 7-year-old J.J. haven't been seen since September. Police in the family's Idaho hometown of Rexburg say they believe the kids' lives are in danger.
In Hawaii, bail for similar felonies usually ranges from $2,000 to $20,000. Vallow's attorneys wanted her bail reduced to $10,000. They say she is not a flight risk, and does not deserve to be held on such a high bond.
However, prosecutors say she's already proven that untrue. They say she's shown she has the "means to move across an ocean." They add her husband has more than $150,000 in a Hawaiian bank account.
The tangled case traverses three states, and involves multiple deaths. Vallow's brother, Alex Cox, shot her estranged husband last July in Phoenix. Cox claimed the shooting was in self-defense. Then he died of unknown causes in December. Results of toxicology tests have not yet been released.
Vallow moved her family to Idaho in August. That's where she met her future husband, Chad Daybell. In October, Daybell's wife, Tammy, unexpectedly passed away.. Her obituary says she died from natural causes.
Vallow married Daybell just two weeks later. Their quick marriage made police suspicious. They had Tammy Daybell's remains exhumed for further testing. Those test results are still pending.
The case gets even stranger. In divorce documents, Charles Vallow described his wife as a religious extremist who believed she was divinely called to prepare for Jesus Christ's second coming. Her husband has written several apocalyptic novels. Both are involved in a group that promotes preparation for the "end of days."
During Wednesday's court proceeding Vallow waived her extradition rights. Investigators could return her to Idaho for prosecution as soon as next week.