Investigators search for clues to cause of refinery fire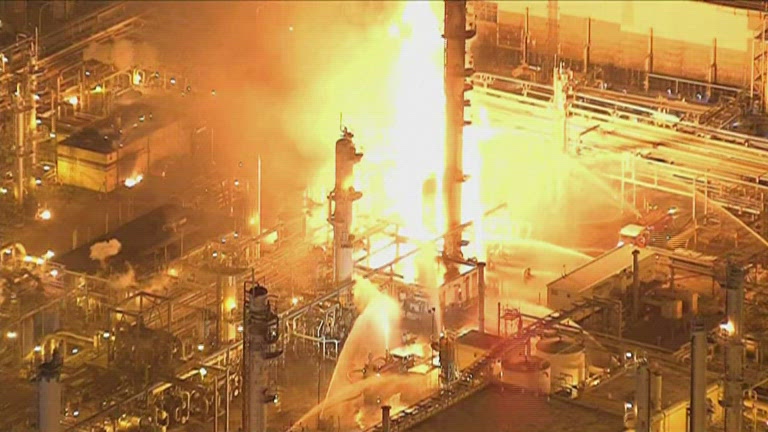 Spectacular blaze causes no injuries
CARSON, Calif. (KYMA, KECY) - The search is on for clues to the cause of an explosion and fire at the west coast's largest oil refinery.
The blaze erupted Tuesday at the Marathon Petroleum refinery just outside Los Angeles. Firefighters got it under control early Wednesday morning. No one got hurt.
Air quality officials say there's no indication the fire released any toxic gases, but testing does continue.
Marathon says the refinery can produce more than 360,000 barrels a day.
The blaze did cause a price spike on the gasoline trading market, but analysts say it quickly dropped. Analysts say it's too soon to say it it will have any impact on prices at the pump.