Search warrant served in Yuma neighborhood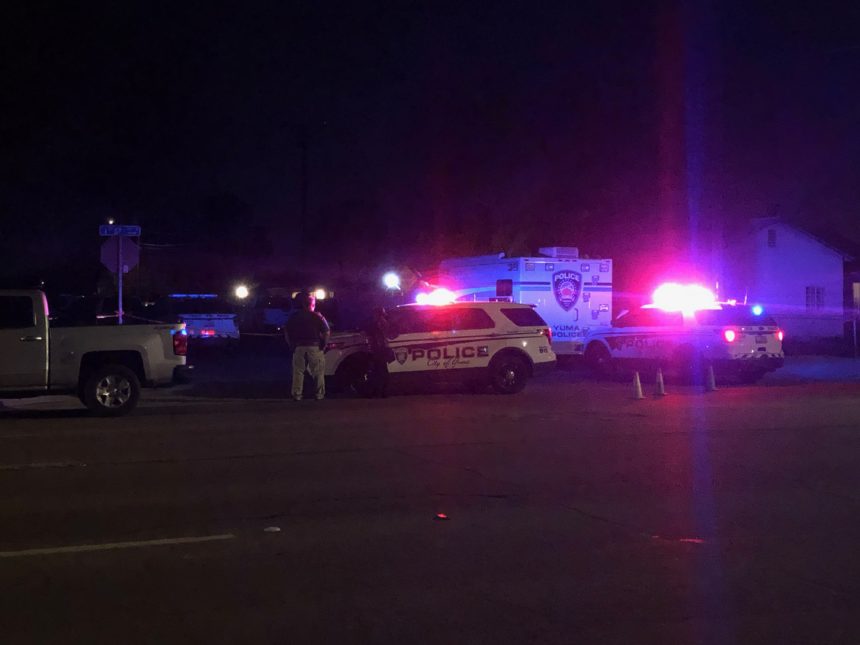 YUMA, Ariz. (KYMA, KECY) - The Yuma Police Department (YPD) SWAT team stepped in to help another law enforcement agency serve a search warrant in a Yuma neighborhood Tuesday night.
Officers blocked off 17th Avenue at 1st Street, while they searched a home.
YPD is releasing no further details to avoid compromising the case.
We will continue to monitor the situation and bring you updates as they become available.