President Trump addresses border during re-election campaign rally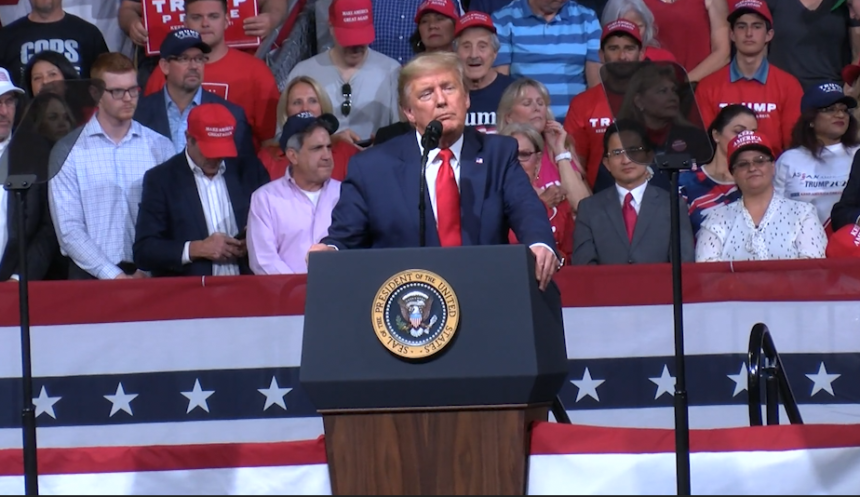 YUMA, Ariz. (KYMA, KECY) - Thousands watched and cheered on President Trump as he took the stage Wednesday night in Phoenix. 
Shouts of "four more years" came from the audience of thousands, some even traveling hundreds of miles from the Desert Southwest to support the re-election of President Trump.
President Trump touched on the border, highlighting the development of the multi-billion dollar border wall that is going up in places like Yuma and Imperial counties.
"We have reduced illegal border crossings for eight straight months in America," said President Donald Trump.
President Trump went on to recognize Arizona Republican leaders.
"Some of the best, greatest, I love them, leaders in America, Arizona leaders."
Arizona Governor Doug Ducey was called to the stage and made a strong promise to keep President Trump in the White House. 
"We are going to keep Arizona red in 2020. We are going to return President Donald Trump and Vice President Mike Pence to The White House," shouted Governor Ducey over a roar of cheering from the audience.
It is a possibility one Yuma woman is hoping will happen. 
"It's so exciting and to be part of history and it's just amazing," explained Hilda Porchas Rapier.
Not only did President Trump spread the word to vote for him in 2020, but he also endorsed Arizona Senator Martha McSally's Senate campaign.