Yuma grassroots organizers pushing to make a change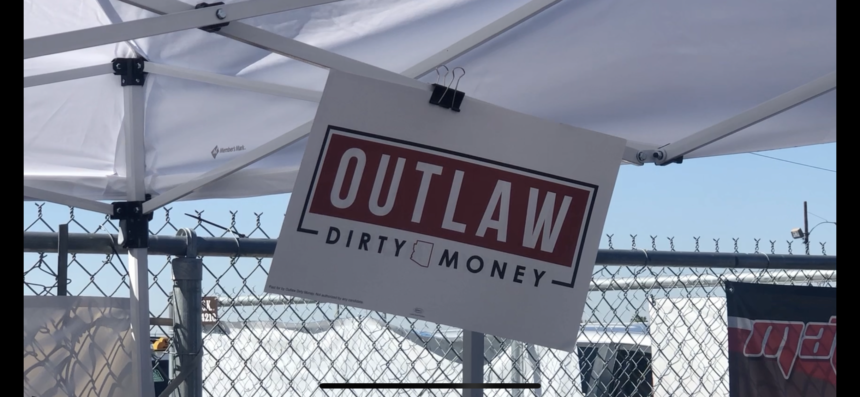 Non-partisan Outlaw Dirty Money initiative
YUMA, Ariz. (KYMA, KECY) - Bright and early Sunday morning, a group of grassroots organizers in Yuma got out to promote their cause.
Grassroots organizing is driven by collective action at a local level -- like Yuma.
It takes collaboration, organization, and getting bodies out there to make changes at the local, regional, national, or international level.
This particular group is pushing for the Outlaw Dirty Money initiative, a non-partisan movement to increase transparency in elections.
Head organizer like Liz Haskell works daily to spread awareness of anonymous donors used to pay for political campaign advertising on a local scale.
"One thing that we can do out here on the ground is convince people their vote does matter, you do have a voice, you do have power in influencing our politics, and the way of getting that message to people is one-on-one. Neighbor to neighbor, community person to community person."
She says Democrats, as well as prominent Republicans, and members of other parties have supported the initiative.
Outlaw Dirty Money was started by former Arizona Attorney General Terry Goddard, and endorsed by his Republican successor.
With primary elections around the corner, Haskell hopes her message reaches voters in in time for the November ballot.