Ancient discovery made at local mine museum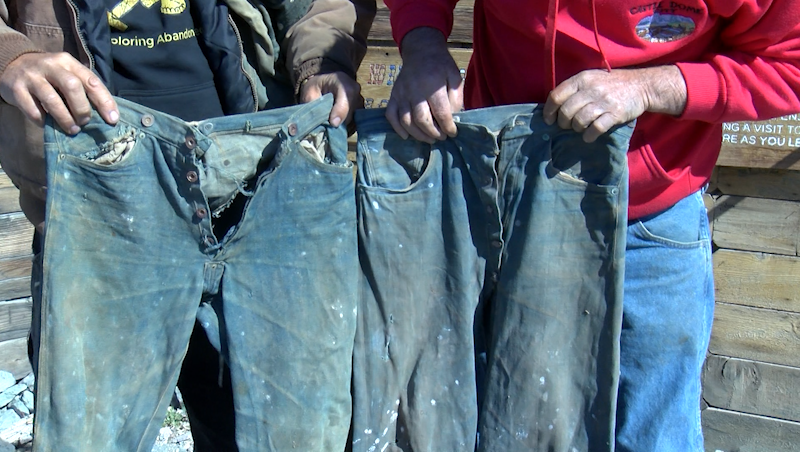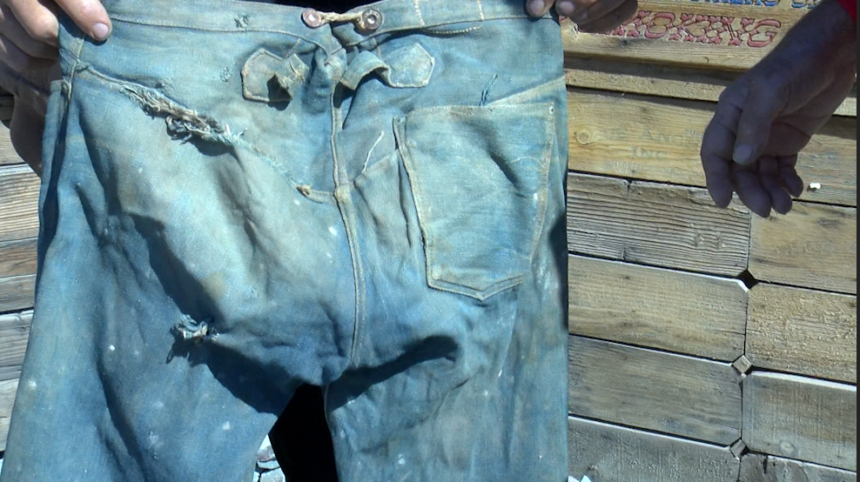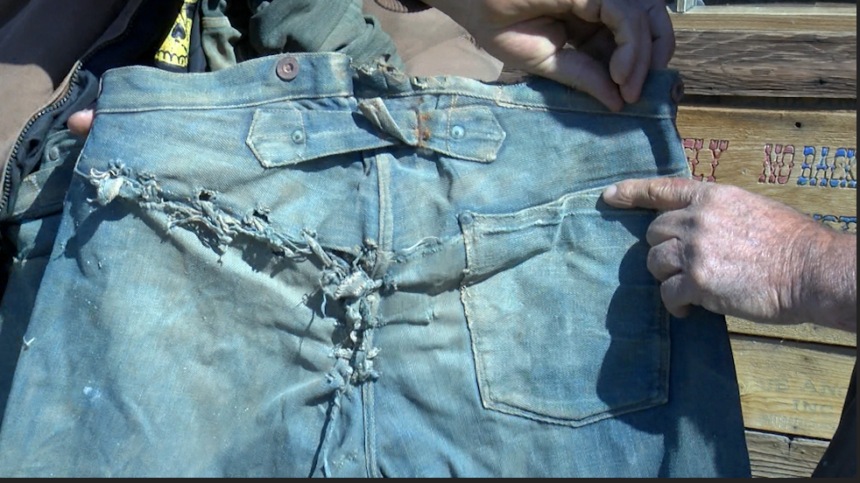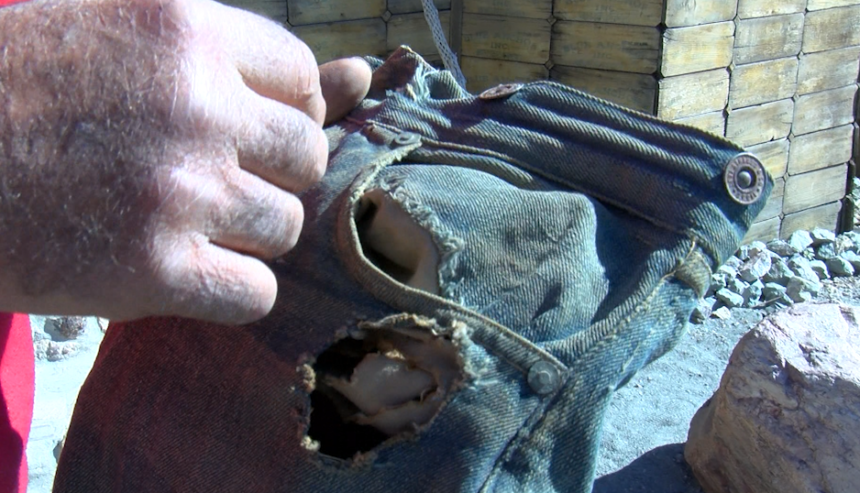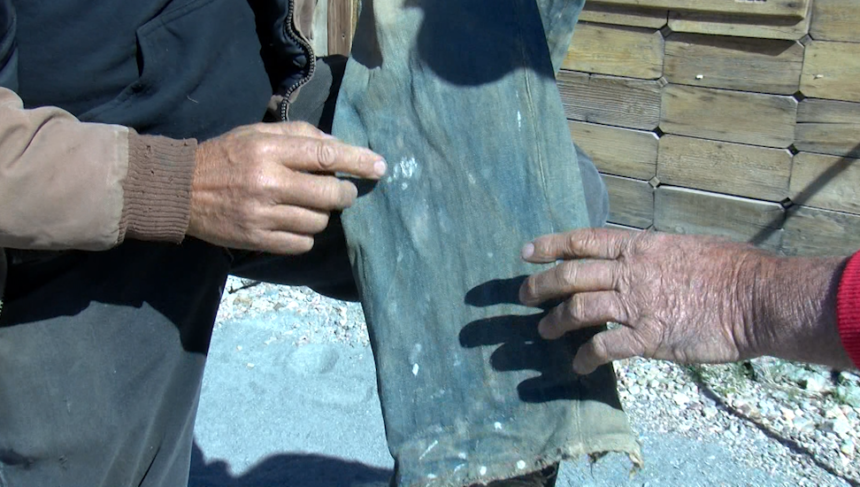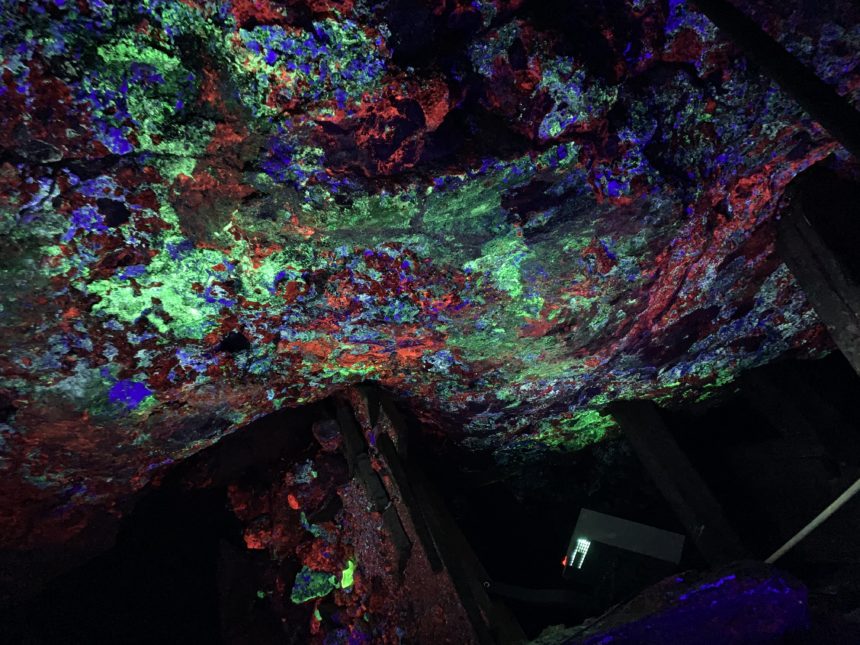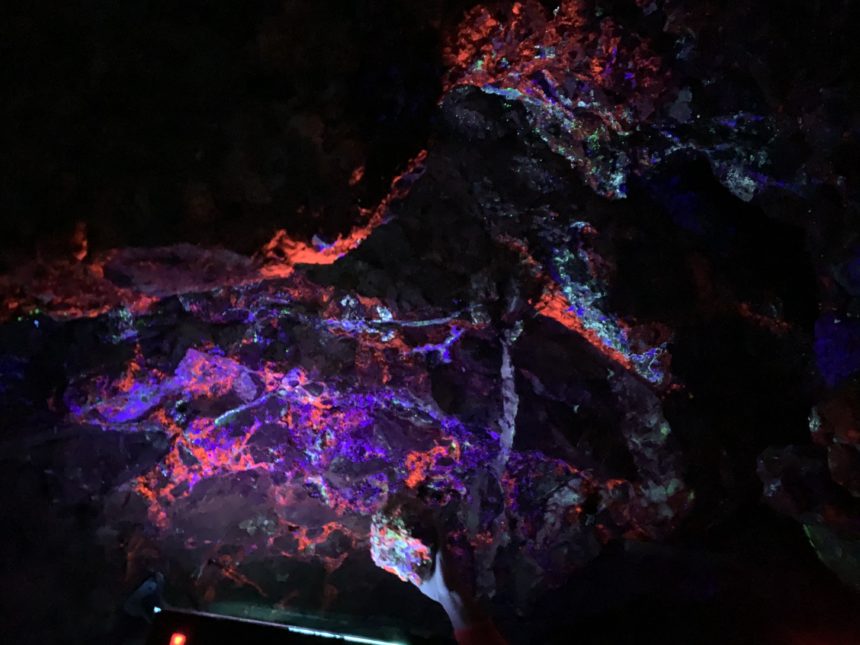 YUMA, Ariz. (KYMA, KECY) - A You Tuber discovered several pairs of jeans dating back to the 1800's last week, buried deep into the mines at Castle Dome Museum.
Frank Schlichting travels across North America to explore mines that are inaccessible to most, where he discovers pieces of forgotten history.
After traveling down a vertical 220-foot shaft into the Hull mine at Castle Dome Museum, he made the discovery of clothing items, including three pairs of Levis, and four pairs of Stronghold branded jeans.
The jeans date back to the 1800's, and owner of the mine, Allen Armstrong, says there are no more jeans like these in existence today.
They have donut buttons labeled with the brand name, only one back pocket, no belt loops, and even candle wax said to be from candles that lit up the mines for the workers.
Armstrong says the shaft Schlichting traveled down was a historic mine and never explored extensively.
He also explains that having the right combinations down in the mine, including dry conditions, helped preserve these pants for hundreds of years.
In 2018 a pair of jeans Levis were found by an unidentified person and was said to be sold for about $100k.
However, Armstrong has no plans of selling the pants and is building special cases for the jeans to be stored and displayed in his museum.
A pair of jeans has been found before in the Hull mines, and Armstrong has even taken them to Levi's corporate to get verified that they were authentic. It was there he was shown how to determine if future jeans he found were authentic and how to date them.
Castle Dome Museum has been open since since 1998 and is located at Castle Dome Mine Road in Yuma. Not only do they have the jeans worth seeing but also are known for their florescent lighted wall.
The Museum takes you down to one of the mines and into a section with black lights that light up the wall. It is then that you're able to see a beautiful array of eleven colored florescent lights. It is one of three walls in the country, but the largest in existence by far.
If you're interested in visiting Castle Dome Museum you can click here for more information.
To watch the video of the jeans being discovered you can watch at Exploring Abandoned Mines on You Tube.