Murdered children laid to rest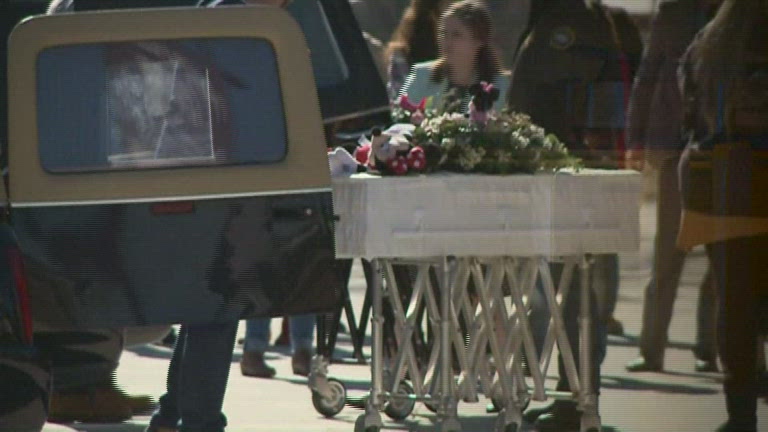 Children buried in Oklahoma - mother jailed in Phoenix
PADEN, Okla. (KYMA, KECY) - Three children recently murdered in Phoenix have been buried in Oklahoma.
Police say the children's mother, 22-year-old Rachel Henry, has admitted to smothering all of them. She remains behind bars facing three counts of first-degree murder.
Henry and her family recently moved to Phoenix from Oklahoma. The children, Zane, Mireya, and Catalaya, were laid to rest in their original home town. They were all younger than three years old.
Investigators say Henry lost custody of her children once in Oklahoma because of her addiction to methamphetamine. Child welfare officials in Phoenix say they were unaware of that incident. They'd received no abuse complaints prior to the children's murders.