Kobe Bryant crash wreckage moved to Phoenix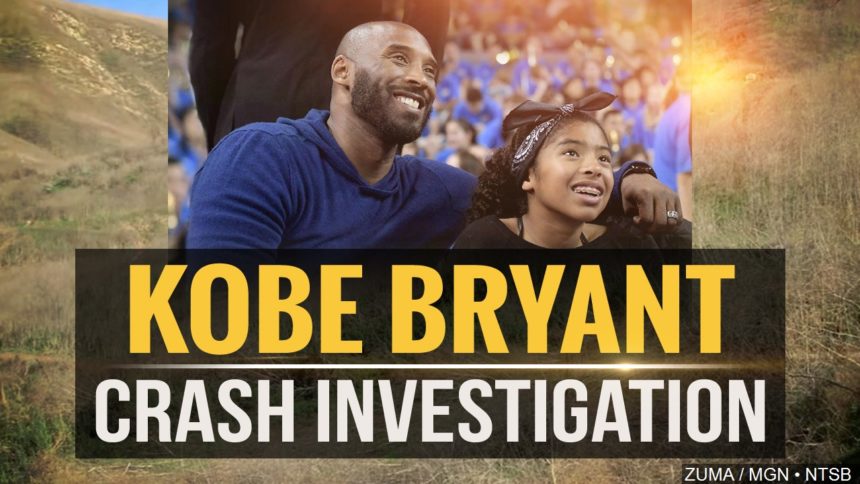 Investigation into tragedy enters next phase
PHOENIX, Ariz. (KYMA, KECY) - The wreckage from the helicopter crash that killed Kobe Bryant, his daughter Gianna, and seven other people is now in Phoenix.
The National Transportation Safety Board (NTSB) has learned as much as it can from the scene of the tragedy. Phoenix is where its investigation will enter its next phase.
Agents will now closely examine all the chopper's mechanical parts, including its engine and gear boxes, for clues to what caused the crash.
The NTSB says the copter was a 2,300 feet when it lost communication with air traffic controllers. Investigators say it was descending at more than 2,000 feet per minute at the time of impact.
The helicopter was flying in foggy conditions. Investigators say that contributed to the accident. They've also cited the lack of a terrain alarm system that could have alerted the pilot to the hillside it hit.
The NTSB says it urged the Federal Aviation Administration (FAA) in 2016 to require all helicopters carrying six or more passengers to be equipped with terrain warning systems. It says the FAA failed to act on its recommendation.