Man lights joint in front of judge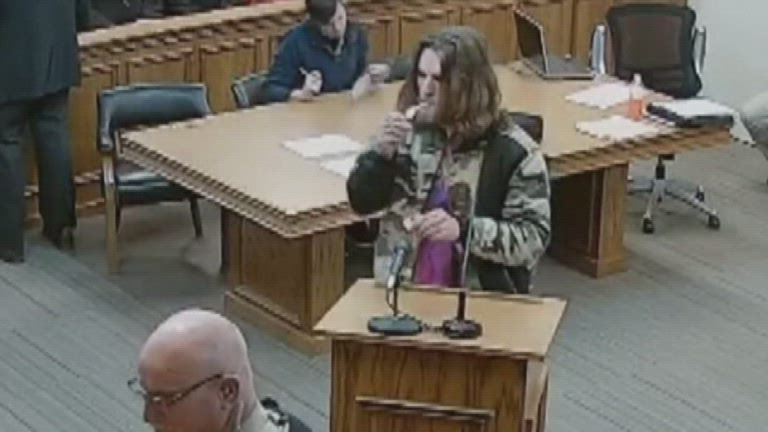 Simple possession charge turns into contempt of court
LEBANON, Tenn. (KYMA, KECY) - A man demanding the legalization of marijuana makes a bold move in a Tennessee courtroom. He lights up a joint right in front of the judge.
A courtroom surveillance camera caught the dramatic moment.
Spencer Boston is called up to face the judge on a simple possession charge.
While the judge conducts business, Boston reaches into his jacket, pulls out the joint, and lights it up.
It took a second for everyone to realize what they were seeing, then the bailiff swung into action.
"When you go into a courtroom it demands respect and it was not given yesterday. This is the first time in law enforcement I've seen something like this." said Lt. Scott Moore with the Wilson County Sheriff's Office.
"I think he was trying to prove a point but it went across the wrong way. " said one observer.
"So when that happened of course the courtroom erupted with laughter." said Lt. Moore.
Courtroom observers weren't the only ones amused by Boston's bold statement.
"Maybe if it did it outside the police station it probably wouldn't have been as bad...maybe it would've been worse."
Everyone agrees, it probably wasn't the wisest strategy.
"Even though everybody in this town is laughing because it is funny and we are impressed he got that in the courthouse -- but I think his parents are really disappointed." said Jessica Davis, a local resident.
Now, in a courthouse full of signs...no food or drink...no cell phones...no children...a new sign may have to go up.