Federal investigators end work at Kobe Bryant crash site without answers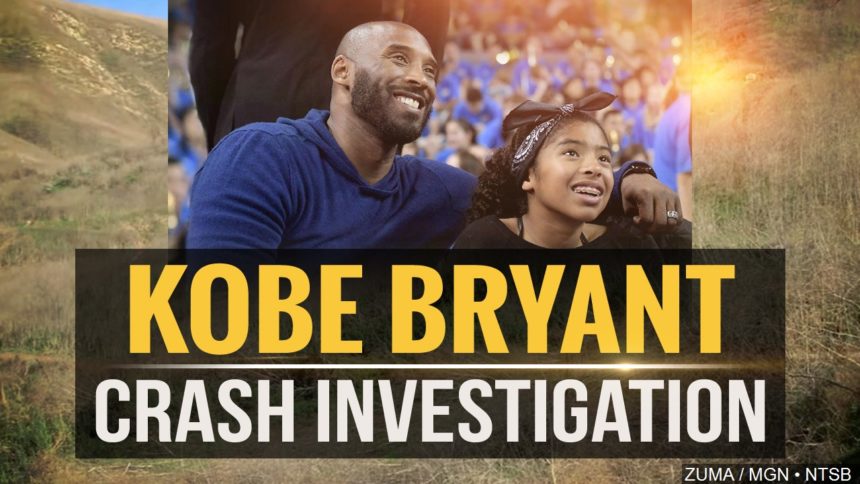 World continues to mourn the loss of Laker great, his daughter, and seven others
LOS ANGELES, Calif. (KYMA, KECY/NBC News) - The search for clues has ended at the site where Kobe Bryant's helicopter crashed on Sunday. Late Tuesday evening, federal investigators turned over the crash site to local authorities.
While investigators still look for answers to the questions surrounding the tragedy, fans around the world continue to mourn the loss of a man considered one of the best the game of basketball has ever seen. NBC's Jay Gray has the story.
Tuesday at the crash site in Calabasas, helicopters pulled away the larger sections of the downed aircraft to allow National Transportation Safety Board (NTSB) investigators to wrap up their initial work.
"Our investigators were on scene and continued to examine and document the wreckage we also looked for significant components like actuators and gear boxes." said NTSB investigator Jennifer Homendy.
The team is now asking for help from the public as they work to understand how, and why a luxury chopper carrying Kobe Bryant, his daughter, six of their friends, and a pilot, went down.
Video recorded by a homeowner under the verified flight path appears to show the helicopter flying low under a thick layer of fog about 30-minutes before the crash.
Three days later, thousands of fans in Los Angeles still find themselves in an emotional fog.
"It's like, we have lost a family member because he was in purple and gold for 20 years." said Lakers fan, Roman Gonzales.
Before he was a Laker, Bryant wore the maroon and white of Lower Merion High School in Philadelphia. His coach spoke Tuesday afternoon for the first time since the tragedy.
"I broke down in the middle of my kitchen....EMOTIONAL.." said Coach Gregg Downer.
Downer says Bryant would demand that he push through the pain.
"We have each other's backs. I don't know how or when we'll get thru this but we will. I know without a shadow of a doubt find a way."
It's a difficult path, so many are search for right now.