Christian school vandalized with 'satanic' symbols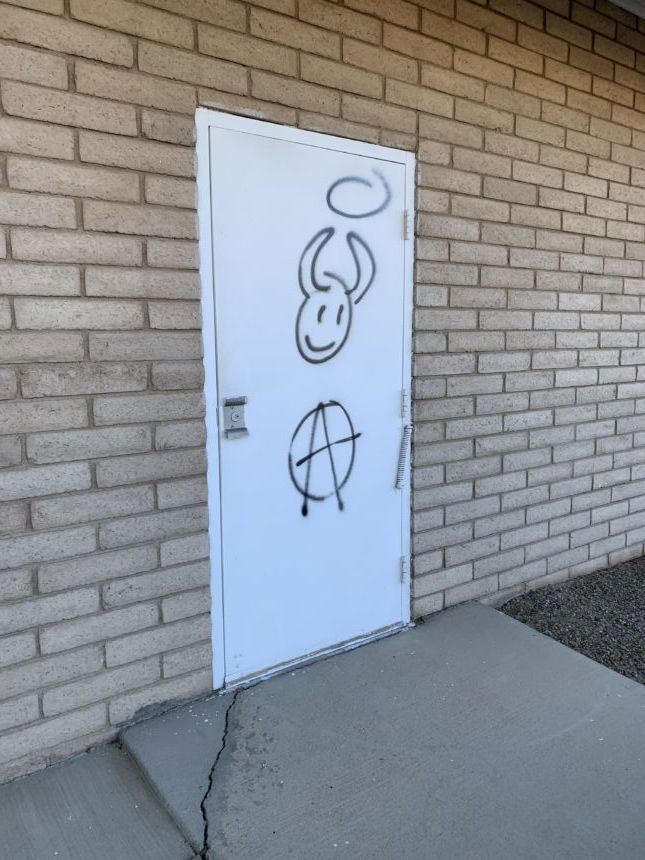 YUMA, Ariz. (KYMA, KECY) - A Yuma Christian School was vandalized with satanic graffiti on their walls and church.
The school principal arrived to Yuma Christian Academy on Monday morning at 6:45 a.m. to the sight of symbols spray painted all across the outside of the school.
The symbols were those resembling satanic messages, along with a devil's head, and the word liar.
The principal said from her 15 years of working at the school, nothing like this has ever happened. They have only had issues of gang graffiti being spray-painted onto their alley-way.
As students began school Monday morning, it wasn't a pleasant sight to see. Luckily the graffiti hotline responded in time to remove the images before the students left school for the day.
The Yuma Police Department (YPD) said that these things don't normally happen in the community, and were shocked someone would do something like this to a Christian School.
Officers urge the public to call 78-CRIME to remain anonymous and report anything they know about this crime.
Yuma Christian Academy has been around for 45 years and serves grades Preschool to 12th grade.