One dead, at least five injured in Seattle shooting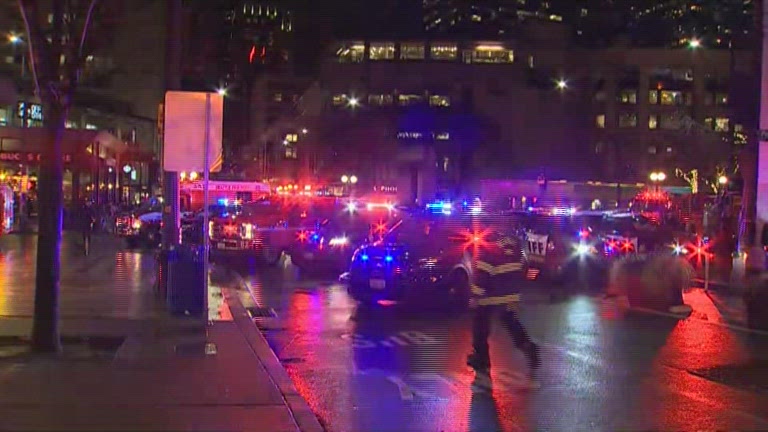 Gunman still on the loose
SEATTLE, Wash. (KYMA, KECY) - At least one person was killed, five others were injured in a shooting Wednesday evening in downtown Seattle.
Seattle Fire Chief Harold Scoggins says first responders started getting reports of multiple shooting victims around five in the evening.
Scoggins says police found one person dead in a heavily trafficked area near the Pike Place Market. Paramedics took five other people to the hospital in critical condition. The victims range in age from 9-years-old to 55.
Seattle Police Chief Carmen Best says investigators believe they're looking for a lone gunman. At this point, officers can only say the suspect is male.
This is the third shooting in downtown Seattle in two days. On Tuesday, a 55-year-old man was shot twice near the Westlake Center. That gunman also remains at large.
On Wednesday afternoon Seattle police opened fire on a man after they say he crashed into a patrol car and pulled a gun. The suspect wasn't critically injured. Officers say he was wanted on drug charges.